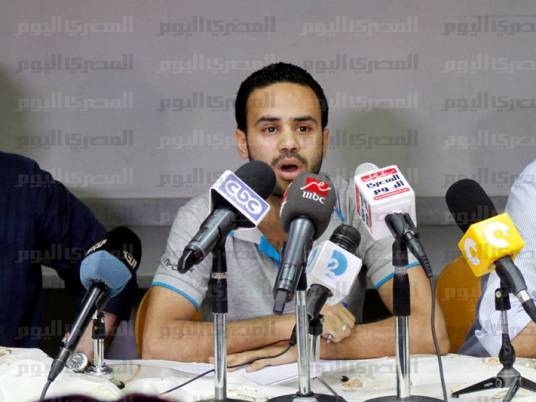 A number of Tamarod movement founders submitted official papers to the Political Parties Affairs Committee at the High Court to establish a party dubbed "The Popular Movement-Tamarod."
The movement's founders visited the victims of the recent Arish bombing at Maadi Military hospital after submitting the party's papers.
"Tamarod leader Mahmoud Badr will serve as the Secretary General and assume administrative affairs of the party," said movement spokesperson Eman al-Mahdy. "The will be no chairman office for the party."
The movement received many endorsements, but submitted only 6,200 to the Political Parties Affairs Committee to make the revision process easier," Mahdy added. "The party will depend on youth."
The new party will hold its first event on Thursday evening in Sayeda Zeinab Square, Mady said, adding that the party will participate in the upcoming parliamentary elections.
Four former Tamarod members headed to the top prosecutor office to request a financial disclosure before and after they have joined Tamarod.
Edited translation from Al-Masry Al-Youm