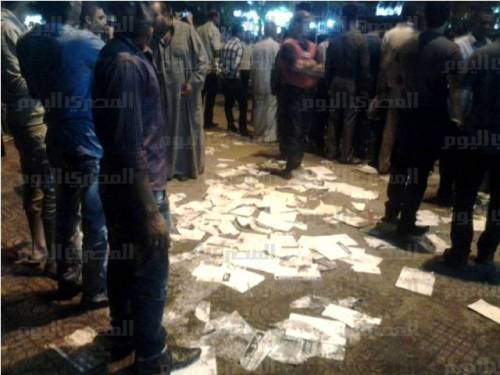 General Prosecutor Hesham Barakat has ordered 25 members of the Muslim Brotherhood to be referred to a criminal court over charges of kidnapping two members of Tamarod campaign in January 2013.
Tamarod led the 2013 protests that ousted the Brotherhood's Mohamed Morsy from presidency.
The defendants are accused of kidnapping the pair from a demonstration by the campaign, forcibly detaining them inside one of the headquarters of the Brotherhood's political arm, the Freedom and Justice Party, and subjecting them to torture before police managed to free them.
Barakat ordered seven others to be remanded into custody pending investigation, and issued arrest warrants for 18.
Edited translation from MENA