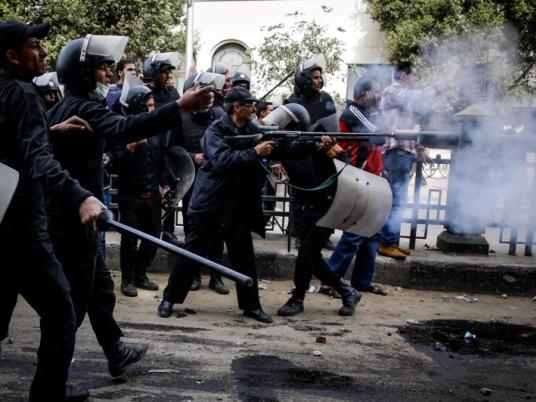 The National Council for Human Rights has decided to form eight different fact-finding committees to investigate recent clashes in the governorates of Port Said, Ismailia, Suez, Cairo, Alexandria, Beheira, Sharqiya and Gharbiya.
The council said in a statement that the committee were formed "on the background of the violation of the right to life, guaranteed by international conventions and agreements, including the third article of the Universal Declaration of Human Rights and Article VI of the International Covenant on Civil and Political Rights."
Each of the eight committees will write a detailed report and submit it to the council.
The council is headed by former senior judge Hossam al-Gheriany, who also headed the Constituent Assembly that drafted the recently-adopted Constitution.
Forty-nine people have been killed in ongoing violence since Thursday, and opponents of President Mohamed Morsy have called for further protests on Monday
The eight committees follow the decision by the Shura Council Sunday to set up another fact-finding committee specifically to investigate the violence in Port Said.