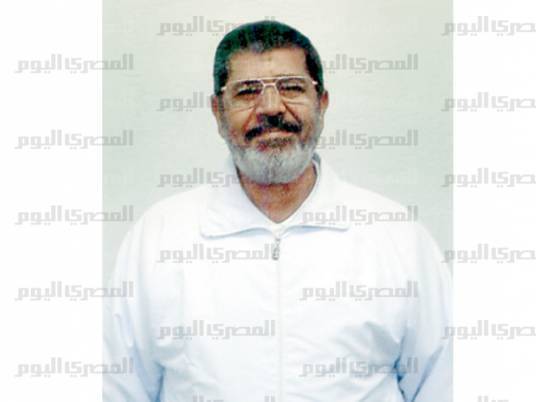 Lawyers defending those accused in the Ettahdeya Presidential Palace events, which include deposed President Mohamed Morsy, will file a request to the prosecution within days to visit Morsy in Borg Al-Arab prison in Alexandria, according to head lawyers Mohamed al-Damaty.
The defense, which Morsy refused to hire in the first court session of the case last month as he does not acknowledge the court, has been banned from meeting him in prison three times despite having a permit from prosecution.
Damaty said they are going to file the visit request after the end of his penalty, which has been announced by the security source, preventing him to receive visits until the end of December.
"We must visit him at least two weeks before his trial. This is our right and we should get it," he asserted.
On the other hand, a security source, who asked to remain unnamed, said the Interior Ministry refuses to let the visits to Morsy be a tool of sending political messages to the public.
According to the source, the no-visits-for-month penalty against Morsy is because last time he sent a statement to the public on 11 November which caused Brotherhood supporters to commit acts of violence.
The next court session from Morsy is on 8 January. He then will be moved back to Borg al-Arab prison.
Edited translation from Al-Masry Al-Youm