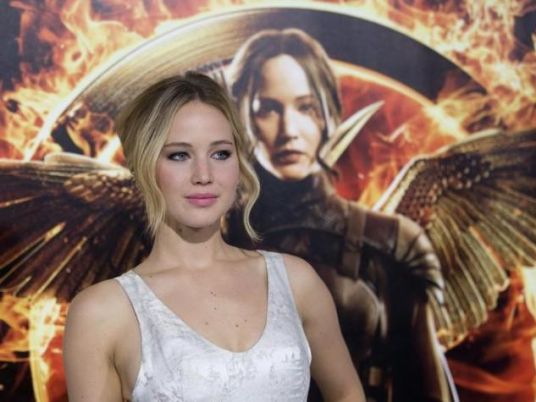 Fans of "The Hunger Games" fantasy films got a glimpse of the last installment of the blockbuster franchise with the release of a trailer showing heroine Katniss Everdeen take a final stand in the rebellion against dictator President Snow.
"The Hunger Games: Mockingjay Part 2" is the fourth film in the series of movies which have grossed more than US$2 billion at box offices worldwide and are based on the books by Suzanne Collins.
Academy Award winner Jennifer Lawrence reprises her role as the defiant Everdeen, now the face of a mass rebellion planning all-out war against Snow who runs the autocratic Capitol and forces young people to compete in gladiatorial-like contests each year.
"Snow has to pay for what he's done," she says in the trailer, which was released on Tuesday.
The film also stars Donald Sutherland as Snow, Julianne Moore as Alma Coin, president of the rebellious District 13, and the late Philip Seymour Hoffman as Head Gamemaker turned rebel Plutarch Heavensbee.
"The Hunger Games: Mockingjay Part 2" is scheduled for release in November.