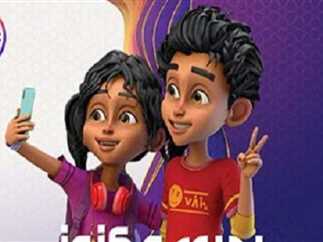 The dmc satellite channel has released the trailer for "Yahya w Konooz" (Yahya and Konooz) cartoon in which a large number of Egyptian stars took part, on its official Facebook and Instagram pages.
The series took about eight months to write, Mohamed Adly, the author of the work, said, pointing out that every piece of information in the episodes have been documented with academic specialists in the ancient Egyptian civilization.
Adly added in exclusive statements to Al-Masry Al-Youm that the makers of "Yahya and Konooz" faced many challenges, including the need to document the ancient Egyptian civilization in a different way that suits all ages, not just children.
Adly expressed happiness that the series included senior artists who have influenced the characters by putting their touch to them through their voices.
"Yahya w Treasures" is the first animation series documenting ancient Egyptian historical events.
A large number of social media users interacted with the teaser promo, which showed that the series represents secrets of the era of ancient Egyptians, through a number of important historical events.
Many artists took part in the voice acting of the series most notably the Esaad Younes, Ahmed al-Sakka, Yasser Galal Essam al-Sakka, Ahmed al-Awady, Ashraf Abdel Baqy, Alaa Morsy, Samy Maghawry and the children Ziad and Buthaina, who embody Yahya and Konooz.
The series was written by Adly, and directed by Mohamed Eid.