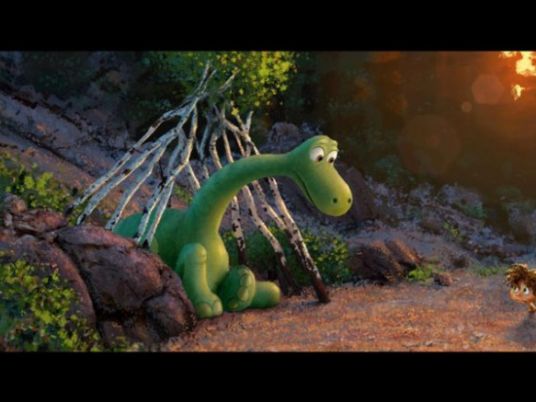 An air of mystery has surrounded "The Good Dinosaur," because of production problems and delays.
The release of the first
full-length trailer
is building up expectations for Disney-Pixar's first prehistoric-era film yet again.
The film's release was postponed from 2014 to November 2015, after Bob Peterson, creator of the story, was let go as director.
Peter Sohn took his place in 2013, and now we finally have our first look at what promises to be a heartwarming story in an alternate universe where dinosaurs never went extinct.
It's also worth noting that no dialogue is spoken throughout.