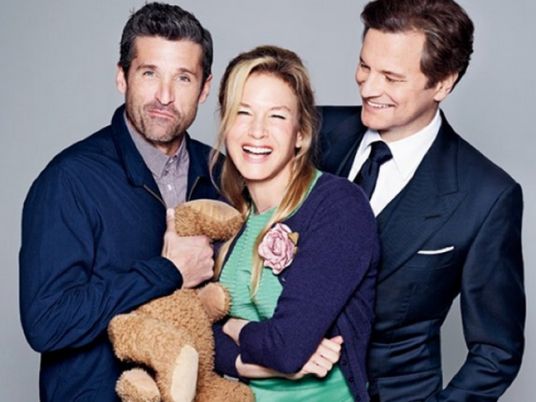 Bridget Jones is having a baby and Universal Pictures has released a new trailer ahead of "Bridget Jones's Baby" September 16 due date.
In the trailer, Jones (Renee Zellweger) struggles with the uncertain paternity of her unborn child.
Is the father her one-night stand, Jack Qwant (Patrick Dempsey), or her longtime love, Mark Darcy (Colin Firth)?
Despite that mystery, Jones appears to love the attention as the two men fight over her.
"It's like the final of the 'X-Factor,'" Dr. Rawling (Emma Thompson) laughs. "01 if you want it to be Mark and 02 if you want it to be Jack!"
This will be the third film in the Bridget Jones franchise. The first, "Bridget Jones's Diary" premiered in 2001 and earned Zellweger an Oscar nomination.
The 2004 sequel, "Bridget Jones: The Edge of Reason," didn't fare as well with critics but went on to gross more than $262 million.