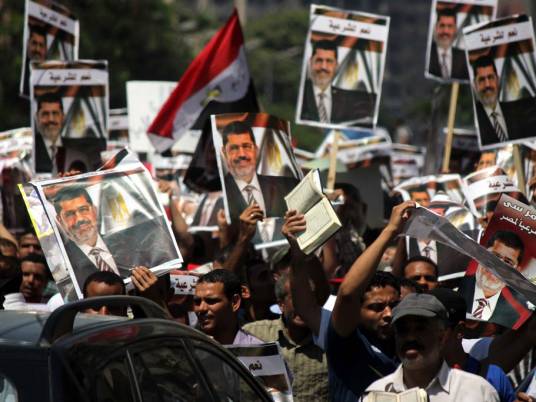 Despite the lack of progress so far, the European Union (EU) will continue efforts to mediate between the Egyptian government and the pro-Morsy opposition, in order to push forward the dialogue between the two sides, said Michael Mann, a spokesperson for EU foreign policy chief Catherine Ashton.
Mann called on all parties to be calm and avoid violence at all times.
Bernardino León, the EU Special Representative for the Southern Mediterranean Region, has temporarily left Egypt, according to Mann. The EU, however, has a team working on the ground in Egypt, making telephone calls to all parties.
In reference to the intention of the Egyptian government to disperse the Rabea al-Adaweya and Renaissance Square sit-ins, the UN has demanded that freedom of expression be respected
as long as the protests remain peaceful
.