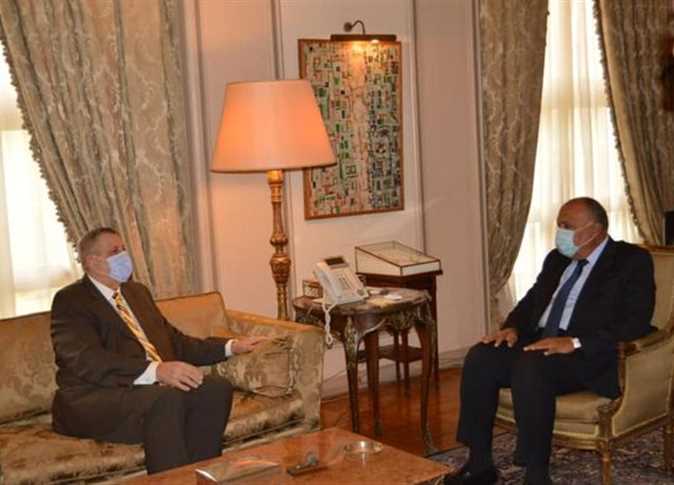 Egyptian Foreign Minister Sameh Shoukry on Sunday met with the United Nations special envoy to Libya Jan Kubis to discuss developments in the Libyan crisis and ways to reach a political solution.
Shoukry reviewed Egypt's efforts to achieve political settlement in Libya, stressing the need to complete the current political track by holding a meeting of the House of Representatives to discuss forming the government, ending with holding elections according to constitutional rules according to schedule on December 24, 2021.
The Foreign Minister also emphasized that all parties must implement the terms of the ceasefire agreement, especially with regard to the expulsion of foreign forces and mercenaries from Libya, as well as the importance of confronting any attempts that would impede the unification of Libyan security institutions or perpetuate division.
Shoukry reviewed Egypt's efforts related to pushing the economic path which has led to a package of measures in the interest of the Libyan people, with an emphasis on the need for economic reforms to coincide with an effective political framework to ensure the way forward to comprehensively settle the Libyan crisis.
Kubis briefed Shoukry on the results of his meetings with various parties concerned with the Libyan crisis, and reviewed his vision on moving various the tracks. He also expressed his appreciation towards Cairo's position in support for a political solution in Libya, and his desire to continue the pace of cooperation between both sides.