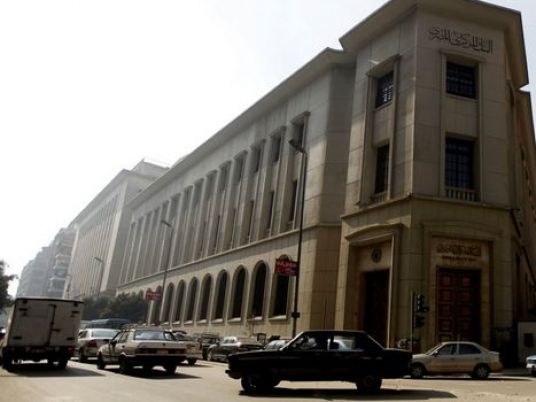 Egypt's central bank is expected to keep interest rates unchanged on Thursday as it balances efforts to control inflation with efforts to stimulate its struggling economy, according to economists surveyed by Reuters.
Annual inflation accelerated after the government slashed subsidies last year but has since been slowing down. It dropped for the third consecutive month in August to its lowest level in more than two years, with urban consumer inflation dropping to 7.9 percent in August.
Three of five economists surveyed by Reuters said they expect the central bank's monetary policy committee (MPC) to keep rates on hold during their meeting on Sept. 17.
"Although inflation has come down significantly in the last couple of months, this is mainly the result of base effects as opposed to a change in underlying momentum," said Alan Cameron, Economist at Exotix.
"At the same time, most emerging markets and frontier currencies have been under intense pressure as the eventual rise in US rates approaches: does it really make sense for the central bank of Egypt to cut rates before knowing the outcome of one of the most closely watched Fed meetings later that day?" he added.
At its last meeting, on July 30, the central bank kept its deposit rate at 8.75 percent and its lending rate at 9.75 percent. It was the fourth consecutive meeting in which the central bank kept rates on hold after a surprise 50 basis-point cut in January.
Egypt's economy has been struggling with sluggish growth after more than four years of political instability. The government projects growth of about 5 percent this financial year, compared with projected growth of 4.2 percent in 2014/15.
On the other hand, two economists expected the central bank to cut rates by 50 basis points.
"Our GDP Tracker suggests that growth has slowed to as little as 2 percent year on year in recent months as firms have struggled with persistent power outages and heavy restrictions on access to foreign currency" Capital Economics said in a report.
"That being said, financial support from the Gulf coupled with a pick-up in foreign investment mean that strains in the balance of payments are contained. Against this backdrop, we expect the CBE to cut interest rates by 50 basis points," he said. (Reporting by Asma Alsharif, editing by Larry King)