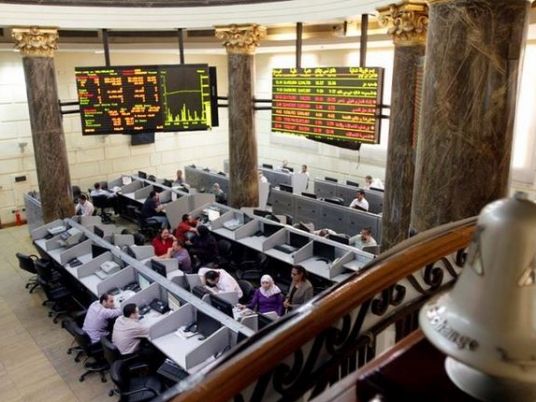 Trading was focused on the small and medium-sized shares in Wednesday's session, with Arab and foreign investors selling against purchases of Egyptian investors.
The main EGX30 index fell by 0.25 percent to close at 8480.52 points, the small and medium shares EGX70 index rose by 2.2 percent to 655.65 points, and the broader EGX100 index rose by 1.53 percent to 1136.53 points.
Total trading was LE1.2 billion and the market gained LE5.2 billion to reach LE502.3 billion.
Financial expert Mohamed Shaarawy said purchases of foreign investors went up in the previous sessions when the central bank announced that it is covering 50 percent of their funds for them to transfer abroad, with expectation to cover the remaining 50 percent before the end of April.
He also said that exchanging purchases is normal as long as Field Marshal Abdel Fattah al-Sisi is not yet announcing his candidacy for the presidential elections, as investors are seizing all opportunities as much as possible until this issue is resolved.
Edited translation from Al-Masry Al-Youm