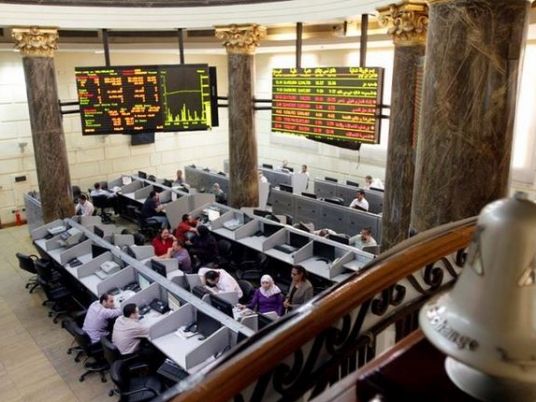 The capital market lost LE0.3 billion during last week's trading to close at LE478 billion.
The main EGX30 index fell by 0.55 percent over the week to close at 8211 points, the medium stocks EGX70 index fell by 0.6 percent to 606 points, the broader EGX100 index fell by 0.72 percent to 1057, while the EGX20 index fell by 0.65 percent to 9787 points.
The stock exchange report, of which the MENA news agency obtained a copy, said the total week's trading amounted to LE6.1 billion on 1.261 million securities in 132,000 transactions, versus LE3.4 billion on 921 million securities in 108,000 transactions the week before.
The Nile Stock Exchange recorded a turnover of LE14.5 million on 3.9 million securities in 1875 transactions during the week.
Transactions on shares accounted for 72.92 percent of the total turnover versus 27.08 percent on bonds, with 79.51 percent for Egyptians, 12.83 percent for foreign investors and 7.66 percent for Arab investors.
Foreign investors sold for LE259.94 million during the week against LE29.3 million in purchases of Arab investors, excluding deals.
Foreign investors also bought for LE131.92 million since the beginning of the year, while Arab investors bought for LE1.08 billion, after excluding deals.
Institutions accounted for 53.52 percent of the transactions in the stock market against 46.48 percent by individuals, and sold for LE101.63 million, excluding deals.
Total trading on bonds was LE1.641 million during the week.
Edited translation from Al-Masry Al-Youm