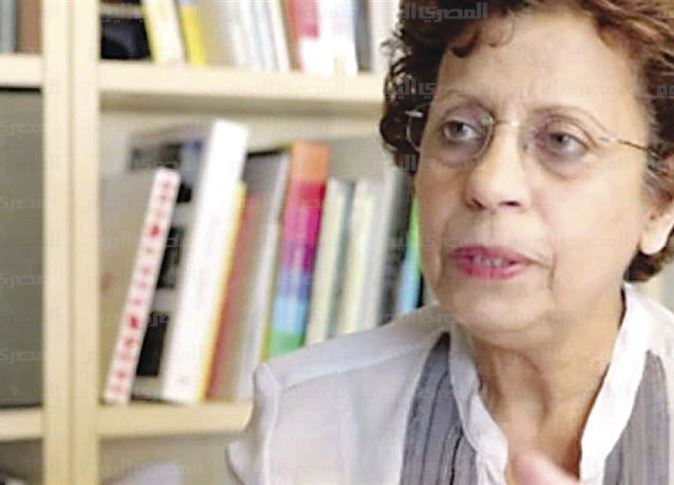 Magda Wassef, director of the Cairo Film Festival, said in an interview with Al-Masry Al-Youm that the Russian plane crash has cast a shadow over the festival's 37th session. "Three foreign filmmakers have declined," she said.
"The festival aims to correct Egypt's image abroad that the Western media tries to distort," she explained.
"We are not screening films exclusively for journalists and critics," she said. "We are not bound by the censorship's opinion."
Q: Did the Russian plane crash cast a shadow over the festival?
A: Yes. American actress Hilary Swank, and a French and a Russian film director have declined. But we have 200 guests in total, which is no problem.
Political events affect the festival because we are a mirror of what happens in the country. Therefore, we need the authorities to inform us of the investigative results.
The European and international media did not handle the Malaysian plane crash like this. I believe there is a dubious campaign against Egypt.
Q: What are the security measures for the festival?
A: The Egyptian and foreign guests are all secured.
Q: How will the festival correct Egypt's image abroad?
A: We are an international festival. We communicate with the whole world.
Q: What is the main feature of the 37th session?
A: Good organization, punctuality and respect for the audience.
Q: What about censorship?
A: It did not object to any of the films. The role of the censorship is to classify films without deleting any scenes from them. We are not bound by the censorship's opinion. And our technical advisor, Youssef Sherif Rizkallah, knows well which films are suitable for Egypt.
Q: Why were films screened for critics first?
A: I got the idea from the Paris festival. When there are too many films, it becomes difficult for the critics to follow. But this does not mean those films are forbidden to the audience.
Q: How about the limited budget problem?
A: I hope this will be solved in future festivals.
Q: Why do Egyptian stars decline?
A: They are welcome to all the activities of the festival, not just the opening and closing sessions. It is a golden opportunity for them to see the cultures of the world.
Q: Why was the opening film not an Egyptian production, although there are seven Egyptian films participating?
A: We wanted to open with "Nawara" from director Hala Khalil, but it was not ready.
Q: An Afghani film is participating for the first time. What do you think of that?
A: It is a good film. That is why we chose it. And we are happy Afghanistan is with us.
Q: Was a Syrian delegation invited to the festival? Will the delegation be classified in terms of supporters and opponents of the Syrian regime?
A: We have invited everybody. And we do not have political classifications.
Edited translation from Al-Masry Al-Youm