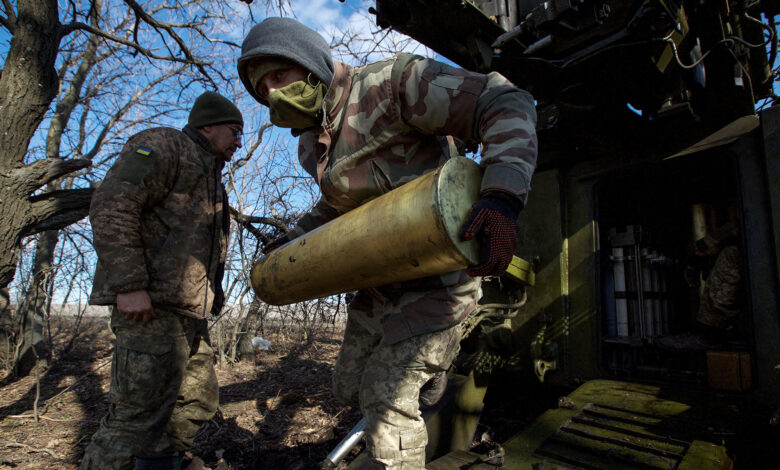 Ukraine's Defense Minister Oleksii Reznikov said Wednesday his country needs 1 million rounds of ammunition "as soon as possible" to deter Russian forces and launch a counteroffensive.
Speaking to reporters before a European Union defense ministers meeting in Stockholm, Reznikov said Ukraine requires 1 million 155-millimeter as well as 105-millimeter shells that would cost about 4 billion euros ($4.22 billion).
Reznikov said he supports a plan proposed by Estonia for EU countries to jointly secure those rounds of ammunition. Ukraine needs 90,000 to 100,000 artillery rounds per month, he said.
The defense minister also said air defense systems, tanks and ammunition are among the priorities he will discuss with the EU defense ministers during Wednesday's meeting.
"Priority number one is air defense systems — and also ammunition, ammunition, and again ammunition," so that Ukraine can be ready for a counteroffensive, he said.
Reznikov said time is a decisive factor that can save lives, therefore "we need to move forward as soon as possible."