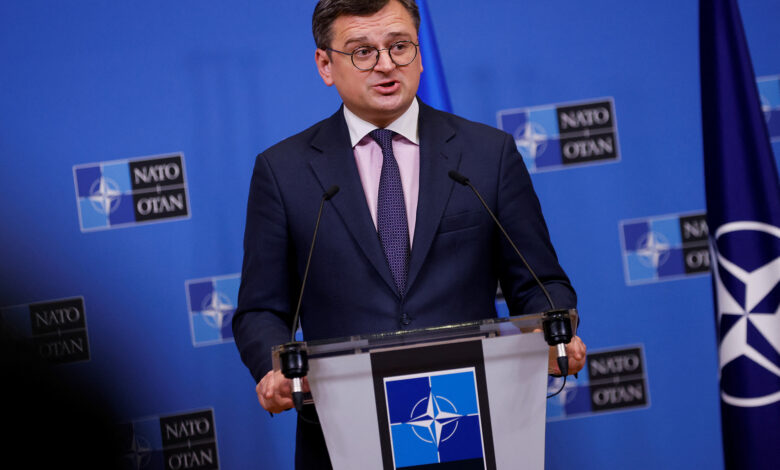 Ukraine's foreign minister Dmytro Kuleba said Tuesday that "coordination" was needed to deliver weapons and ammunition to the battlefield amid Russia's war.
"The capacity to produce is there. The capacity to deliver is there. So we need coordination — coordination to deliver. And this is what we discussed today," Kuleba told reporters at a joint news conference with the EU's foreign policy chief Josep Borrell and NATO Secretary General Jens Stoltenberg.
Kuleba's comments came after Russian President Vladimir Putin doubled down on the war in Ukraine in his state of the nation speech. He rolled out a familiar list of justifications for his unprovoked invasion, including NATO expansion.
The Ukrainian Ministry of Defense said Putin was not able to declare victory or speak at length about Russia's invasion of Ukraine because of the country's military which has been fighting back Moscow's troops.
"Today's speech by the Russian dictator was in part written by #UAarmy. It is thanks to our soldiers who are fighting near Svatove, Bakhmut, Avdiivka, Vuhledar, Orikhiv that there was no place for a "special military operation" in his annual address," the ministry said in a tweet on Tuesday. "Because there are no victories."
CNN's Victoria Butenko and Vasco Cotovio contributed to this post.