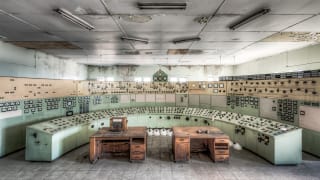 (CNN) — Brett Patman never set out to be a photographer.
He began his working career as a tradesman, working inside some of Australia's factories, power stations and other industrial sites. But photography had always been his side passion.
"I bought my camera in 2011 and I didn't know what to do," Patman explains. "I was just starting out like taking photos of the skyline and the city and just standard postcard photos that everyone's seen a million times. I was just racking my brain a bit to think, 'What would be a bit more interesting than this?'"
It turned out the answer was hiding in plain sight.