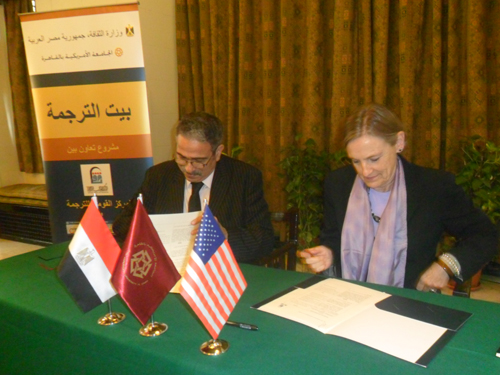 In a cozy two-floor coffee shop on Cairo's Nile river banks in Zamalek, TEDx Cairo featured a speech by an inspiring artist Hany al-Masry, an Egyptian concept designer and illustrator, who told a captivated audience his story of success, which he hopes will inspire the next generation of artists in Egypt.
Masry worked as a designer for Walt Disney Imagineering, mainly building the 'houses' of a number of Disney characters, including Minnie and Goofy.
He was later hired by DreamWorks, a studio that belongs to the well-known director Steven Spielberg, to work on the animated feature Prince of Egypt and that was followed by two animation movies called Spiri and El Dorad.
Masry, a graduate from Cairo Jesuit School and Cairo university's school of fine arts, is now in his fifties and believes that dreams can come true one day through God's support and persistence.
His life was very challenging; he had undergone many trials, including a breakup with his wife.
"I traveled to the US in 1987 when I was in my mid-30s," he said. "Finding a job was not easy, but at the time, I was a freelancer for a Kuwaiti magazine. I knocked all doors, but unfortunately I was never accepted in any position."
Being unemployed was a heavy burden for Masry to bear, so he was forced to accept a job as a designer for a modest factory.
He created designs on tea cups, something he felt was below his skill level. He, however, had no choice because he had to put bread on the table for his family.
"My journey with Walt Disney went through many upheavals," Masry said. "It started when I found an advertisement saying that WDI is recruiting an illustrator. I sent my CV and my portfolio and after a while, I received a letter in the mail saying my work is good, but that I was not being considered for the position."
"I phoned the company and talked to the person whose name was at the bottom of the letter," he added. "She told me that my work is good, but that there were no designs for Walt Disney characters. Later on, I did what she told me to do in a professional way. I was accepted, but the art director rejected me because he promised his friend the job."
For Masry, the experience was painful, but he did not lose hope, especially that the WDI art director liked his worked, something Masry considered a "good omen."
"I kept following my dreams until I was officially hired at WDI in 1990," Masry revealed, with a smile across his face.
Nineteen years later, al-Masry came back to Egypt in 2005 and began helping young talented artists develop their own work, especially those youth who lost hope and wanted to leave the country.
His future plans include starting a new project in Aswan, where he can invite local and international artists to share their experiences. "Maybe this project will become an academy for arts to teach Nubians one day," he said.
Masry said that lack of funding is holding him back, but he is hopeful for grants from UNESCO, the European community or others.
He added that he chose Aswan because it is the bridge between the countryside and Nubia, in addition to the city's amazing nature and its kind residents.
He said that Egypt's animation industry is developing slowly because of lack of qualified education and the lack of teamwork spirit.
For example, Masry said the famous Egyptian animation cartoon character Bakkar, a Nubian boy, is amazing but that the character's design and scenarios are not up to par.
TEDx is a program created to support independent organizers in local communities to spark deep conversation in the spirit of spreading new ideas.
TEDx head of marketing and communication Judy Hassan al-Saeed said that the idea of TEDx Cairo is an output concept of the US TED organization technology for entertainment and designs started in the 1980s.
It was a platform for ideas worth spreading to help anyone have an idea outside the box to present. From this concept, they began TEDx Cairo and have launched the number of annual conferences in 2010, 2011, 2012 and 2014, presenting from 16 to 20 talks.