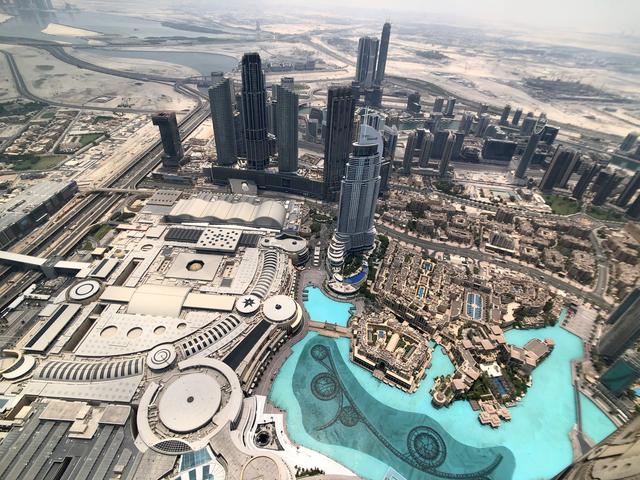 Three famous Egyptian women have joined a growing list of artists who have obtained golden residency visas for Dubai in the UAE– actress Nelly Karim, journalist Pousy Shalaby, and director Inas al-Deghidy.
All three women said that they feel happy and joyful about their new status. 
Shalaby commented that she likes to visit Dubai, and feels comfortable and happy when visiting the UAE.
Karim explained that she frequently visits Dubai for tourism and shopping, so she was happy with the golden residency.
Shalaby said, during the "Arabic ET" program, that she also visits Dubai extensively, adding: "There is no space in my passport for any new visa stamp, and that is due to my frequent visits to Dubai, whether for work or tourism."
"I'm happy to have obtained the (golden) residency, because this is a tribute to Arab artists," Deghidy said.
Another Egyptian artist to obtain the residency is actor and singer Mohamed Ramadan, who was approved in September 2020.
He said via Instagram: "Thank you, the ruler of Dubai, Sheikh Mohammed bin Rashid, may God protect him, and thank you Dubai government for the most beautiful gift, the golden visa for the United Arab Emirates."
A few months ago, Mahmoud al-Khatib, Chairman of the Board of Directors of Al-Ahly Club, received the golden visa as well.
In 2019, the UAE implemented a long-term residence visa system, for five or ten years, which is automatically renewed, on the same conditions, for certain categories that include investors, entrepreneurs, and those with specialized talents.
This new system allows residents in the UAE, foreign expatriates, and their families to work, live, and study in the country, without the need for an Emirati sponsor.
The new system also allows a foreigner 100 percent of project ownership in the country, contrary to the customary requirement of a local partner with a share of no less than 51 percent in business and investment projects within the UAE.
Edited translation from Al-Masry Al-Youm