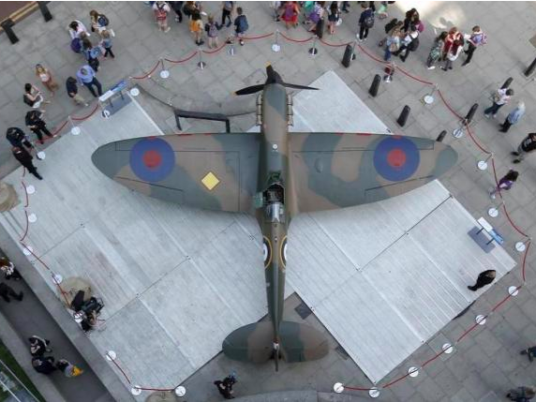 A restored World War Two Spitfire which was shot down over northern France in 1940 is expected to raise about $3 million for charity when it goes up for auction in London next week.
The wreckage of the Vickers Supermarine Spitfire Mk.1A was recovered in 1980 from a beach at Calais, northern France.
It had crash-landed there after it was shot down on May 24, 1940, during the evacuation of Dunkirk and over the years was washed over by tides, sinking deeper into the sands, auctioneer Christie's said.
It is one of two remaining Mk.1 models restored to the original specification and that can still fly, Christie's said.
The Spitfire will be put up for auction next Thursday with an estimate of 1.5 million pounds to 2.5 million pounds.
It is being sold by art collector Thomas Kaplan, who will donate the proceeds to the Royal Air Force Benevolent Fund and wildlife charity Panthera.
"It is arguably one of the most beautiful pieces of technology ever created," Kaplan said at the Churchill War Rooms museum in London, where the plane was exhibited.
"It is as graceful as any piece of modernist design."
The sale will also commemorate the 75th anniversary of the Battle of France and the Battle of Britain, the air war between the RAF and the German Lutwaffe in the summer and autumn of 1940.
"The spitfire is in a way the most iconic symbol of the Battle of Britain and the Battle of Britain was really one of the most pivotal turning points in modern history," Kaplan said.