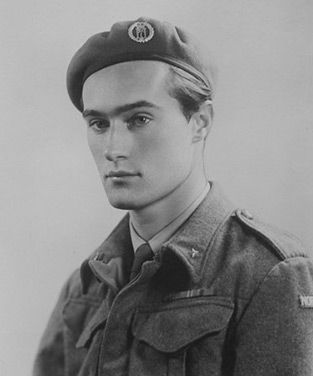 OSLO (Reuters) – The leader of a daring World War Two raid to thwart Nazi Germany's nuclear ambitions has died aged 99, Norwegian government officials said on Sunday.
Joachim Roenneberg, serving behind enemy lines in his native Norway during the German occupation, in 1943 blew up a plant producing heavy water, or D2O, a hydrogen-rich substance that was key to the later development of atomic bombs.
Picked by Britain's war-time Special Operations Executive to lead the raid when he was only 23 years old, Roenneberg was the youngest member of Operation Gunnerside, which penetrated and destroyed key parts of the heavily guarded Norsk Hydro plant.
The subject of books and documentaries as well as movies and a TV drama series, the attack took place without a single shot fired.
To Roenneberg's team, however, the stakes could not have been higher. An earlier raid failed to even reach the site, with dozens of attackers captured and killed, and Gunnerside members later described their own assault as a near-suicide mission.
Parachuting onto a snow-covered mountain plateau, the small group teamed up with a handful of other commando soldiers before skiing to their destination, penetrating the plant on foot and blowing up the heavy water production line.
Describing a pivotal moment, Roenneberg later said he made a last-minute decision to cut the length of his fuse from several minutes to seconds, ensuring the explosion would take place but making it more difficult to escape.
While a manhunt ensued, the group fled hundreds of kilometers across the mountains, with Roenneberg skiing to neighboring Sweden, a neutral country in the war, two weeks later.
While historians doubt that Adolf Hitler's Germany would have been able to produce a nuclear weapon in time to stave off defeat, they also recognize that the risks were much harder to quantify in 1943.
For the Gunnerside crew, this hardly mattered at the time; only much later did they learn the true purpose of the attack they were asked to carry out.
Born in 1919 in the town of Aalesund, Roenneberg fled to Britain after the German invasion of Norway in 1940, receiving military training before returning home for several missions during the war.
After the 1945 liberation he became a radio reporter but rarely spoke of his wartime achievements. Later in life he gave speeches and lectures well into his nineties, warning against the destructive force of totalitarianism.
Norway's Prime Minister Erna Solberg on Sunday praised Roenneberg for his work both during and after the war.
"He is one of our great heroes," she told news agency NTB.