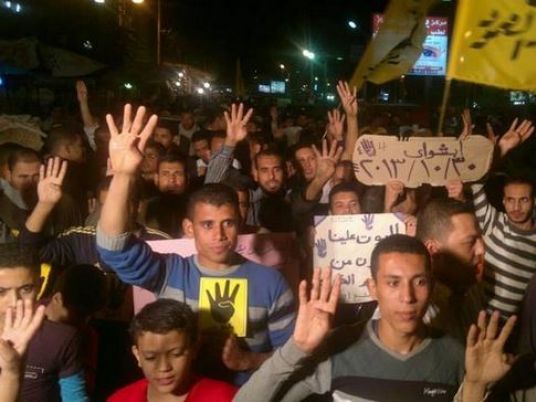 The National Alliance to Support Legitimacy (NASL) has called on its supporters on Thursday to rally on what it called the "voice of the poor is a revolution" starting Saturday.
This will mark the beginning of a new "revolutionary week", protesting the deteriorating situation in Egypt, the NASL said in a statement on its official Facebook page.
The NASL has also renewed its call for a partial strike on Saturday, in preparation for an anticipated "revolutionary success" of the "uprising of the poor" scheduled for 9 September.
The revolution will continue until Cairo is "purged" and Egyptians are happy, the statement added.
The coalition was established in June 2013 to back deposed President Mohamed Morsy and grouped all pro-Morsy Islamist alliances.