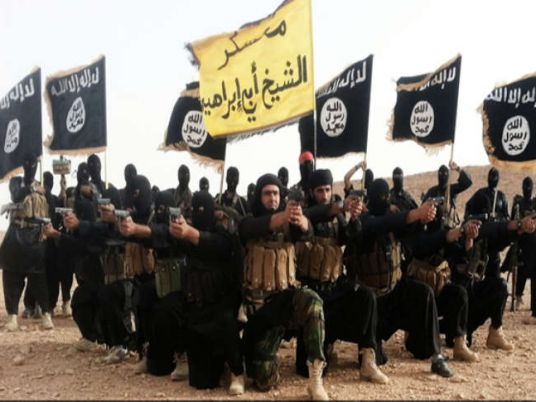 The Islamic State terrorist group has promised "surprises inside Egypt" as authorities said they are ready to confront the threat posed by the al-Qaeda-inspired group that has made advances in several areas of Iraq and Syria.
In messages posted on social media accounts, group members urged supporters of the Muslim Brotherhood and other Islamist organizations to join IS and disobey their leaders.
One member nicknamed Abu Sayyaf al-Masry told young Brotherhood members that the MB "is falling into a pit and is dragging the youth with it." He vowed surprises inside Egypt.
Abu Azzam al-Ghazawy, another activist , warned Brotherhood supporters of succumbing to "dreams and delusions under the so-called National Alliance to Support Legitimacy", referring to the Brotherood-led alliance that is demanding the reinstatement of president Mohamed Morsy.
Ghazawy said the current protests by NASL are "against Islamic sharia and are an action of suicide."
President Abdel Fattah al-Sisi had played down the threat posed by IS, telling newspapers chief editors in a meeting last month that he is not concerned about such groups "as long as Egyptians are standing by their army."
Edited translaiton from Al-Masry Al-Youm