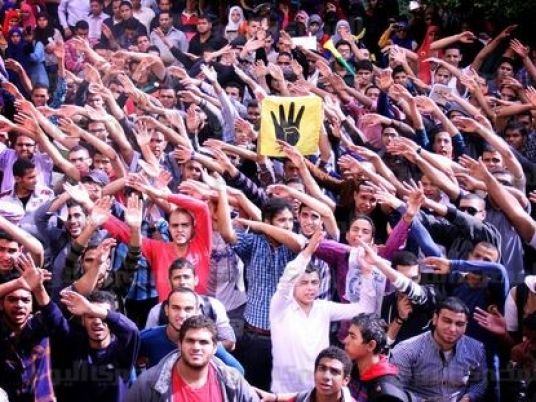 A Muslim Brotherhood-led coalition has called for wide-scale protests on Tuesday condemning the exoneration of former president Hosni Mubarak from charges of murder and corruption.
The National Alliance to Support Legitimacy, which led almost weekly protests calling for the reinstatement of deposed president Mohamed Morsy, said Monday it calls upon the 2011 revolution's supporters for "a million-man protest of rage at all revolutionary squares in continuation of the popular rejection of the ousted president and his aides."
The Egyptian government banned the NASL at the end of October.
"Let the murderous traitors expect an inevitable volcano of rage that would eliminate the unjust, corrupt, treacherous regime," read the statement. "One hand against the military coup," the statement concluded, referring to incumbent president and former defense minister Abdel Fattah al-Sisi who ousted Morsy in 2013.
The Health Ministry had said that two people were killed in Abdel Moneim Riyad Square during protests against Mubarak's acquittal on Saturday.
Mass protests called for by the government's Islamist opposition last Friday seemed to have drawn a low turnout, but violence on that day left two dead, including an army officer, according to the Health Ministry.
Edited translation from Al-Masry Al-Youm