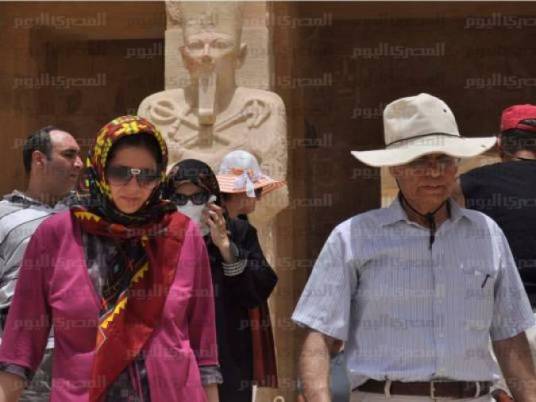 A group of Iranian tourists toured the famous Hatshepsut temple in Luxor on Sunday in the second visit of its kind since Iran's Islamic Revolution in 1979. The tour also included visits to the Medinat Habu temple and the Memnon statues. The 142-visitor group arrived in Aswan last Friday from Tehran.
In April, a first group of 43 Iranians arrived to the same province, a treasure trove for Pharaonic temples and monuments.Both visits have enjoyed strict security protection.
Following the election of President Mohamed Morsy in 2012, Iran sought closer ties with Egypt to thaw a freeze in relations in place since Egypt signed a peace treaty with Israel in 1979.
As both countries arranged for enhanced cooperation in tourism, the rapprochement stirred criticism in Egypt, mainly from conservative Sunni Islamist groups, who voiced fears that welcoming Iranian Shia tourists may lead to allowing them to visit religious sites and, therefore, provide a space for Shia religious practices.
But on several occasions tourism officials have assured that Iranians will only be allowed to visit archaeological sites far away from religious sites.
Edited translation from Al-Masry Al-Youm