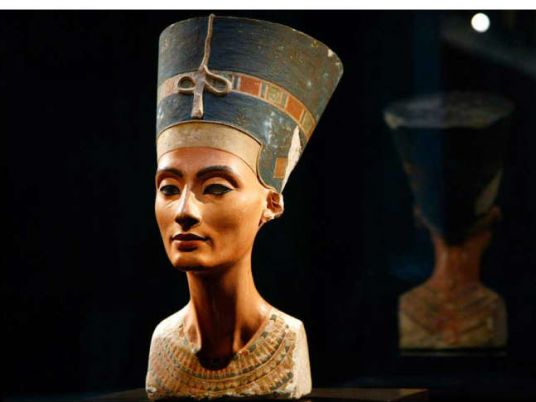 Egypt's Tourism Minister Rania al-Mashat visited the Queens of Egypt exhibition in Washington DC on Friday at the invitation of exhibit organizer National Geographic and in cooperation with the Egyptian Museum of Turin, Italy, the Montréal Archaeology and History Complex and the Egyptian Embassy in Washington.
Running until September 15, the exhibition aims to promote Egyptian tourism and culture to America, shedding light on the life of seven queens from the New Kingdom era of Egypt; starting from Nefertari to Cleopatra, examining the role of Egyptian women in ancient society and aspects of their daily lives.
Mashat welcomed visitors and their families, inviting them to visit Egypt and enjoy its tourist attractions. She said that Egypt as a tourist destination still has much to offer tourists.
The minister then gave a speech on the importance of the roles played by Egyptian women in the Egyptian society throughout the ages. Ancient Egyptian civilization has remarkable queens with fingerprints in history like Nefertari, Cleopatra, Nefertiti and Hatshepsut.
The exhibition also sheds light on the works of some Egyptian researchers and archeologists in the present era. It showcases 300 Egyptian antiquities from five European and Canadian museums, the most important being the Egyptian Museum of Turin, Italy, and Montréal Archaeology and History Complex.
National Geographic's travel and tourism department is expected to develop its tourism programs for Egypt this year to highlight Egyptian culture, both ancient and modern, to National Geographic's audience around the world.
Edited translation from Al-Masry Al-Youm