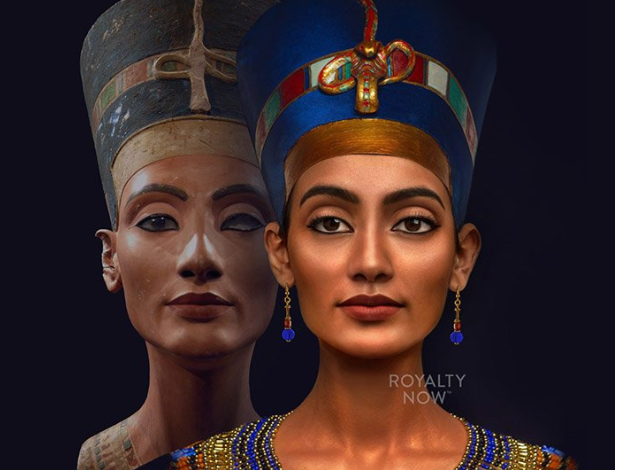 Becca Saladin is an American "artist who enjoys photoshopping history back to life", as she describes herself through her personal blog "Royalty Now".
Saladin revives human heritage using artificial intelligence techniques and in particular specifically historical characters.
Saladin reimagined six figures from Egyptian history, namely Queen Cleopatra VII in two different versions, Hatshepsut, Akhenaten, Nefertiti, Ahmose I, and the Fayum Mummy boy.
"Similar to many people, I'm so intrigued by history, yet always felt separated from the figures.
I always thought of history more like a movie than a series of real events. I'd seen people all over the internet creating similar images – colorized Roman statues, colorized photos; and I wanted to give it a shot," Saladin wrote on her blog.
Saladin said that her favorite historical character is Anne Boleyn, Queen of England, and mother of Queen Elizabeth I, and therefore Boleyn was her first creation, which she decided to give her a modern image, she wrote.
"For my first ever creation, I decided to give Anne a modern "upgrade" – hair that could break free from her headdress, a bit of makeup, a modern dress, and all of a sudden she looked lifelike. She looked like someone who could stand right in front of me and tell me her story from her own lips, instead of someone who is at the mercy of historians and Hollywood producers," she added.
After launching her blog, Saladin took a second step in going online, launching a small Instagram account to share her work in early 2018.
Thanks to some tweets by an American journalist, who praised her talent, her work was suddenly spread by the general public, and the popularity of the photos increased dramatically.
Since 2018, Saladin has updated more than 80 photos of past characters, from ancient history, and her work has been featured in international websites and newspapers.
"I create these images so we can learn about the past with a little more empathy for the figures involved. It seems to strike people somewhere visceral to look into the more relatable eyes of the famous figures we know and love," she wrote.
Saladin has over ten years of experience in the design field, her skills include corporate marketing posters as well as an ability to photoshop and photosynthesis, she wrote on her blog.
Saladin said her passion in life was art, history, design and photoshop. She lives in Texas with her husband and her dog, as well as many family members whom they spend their time with.
Below are some of Saladin's re-imagination of famous historical figures: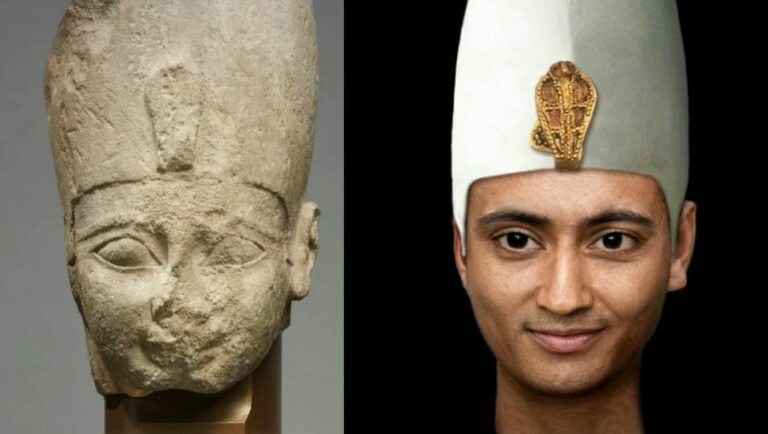 Ahmose I reimagined by American artist Becca Saladin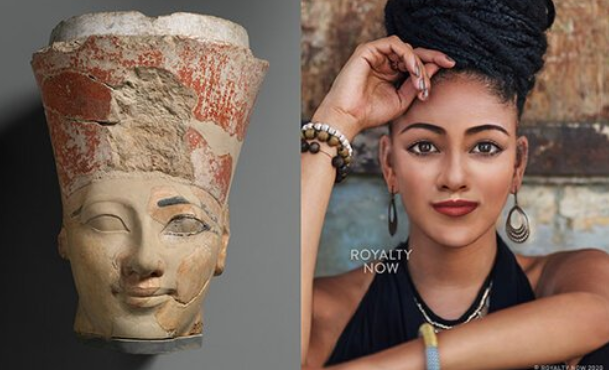 Hatshepsut reimagined by American artist Becca Saladin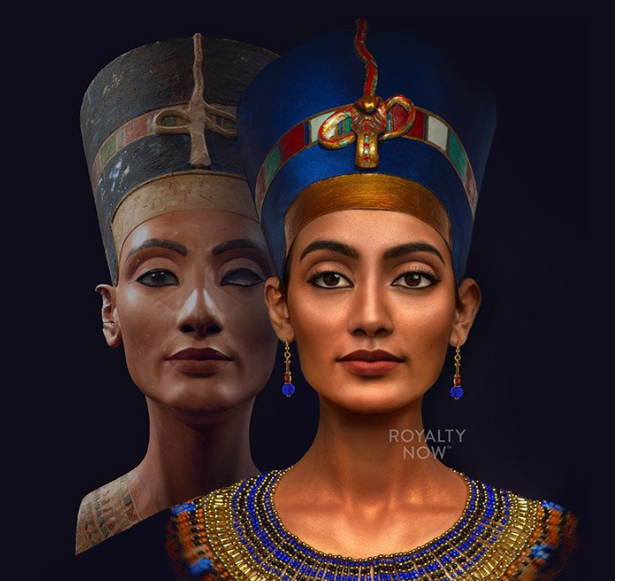 Nefertiti reimagined by American artist Becca Saladin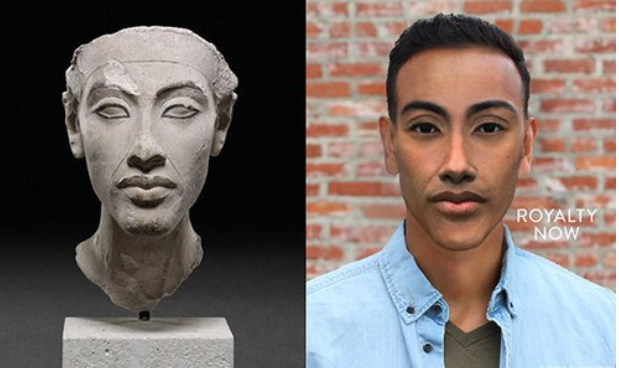 Akhenaten reimagined by American artist Becca Saladin
Fayum Mummy boy reimagined by American artist Becca Saladin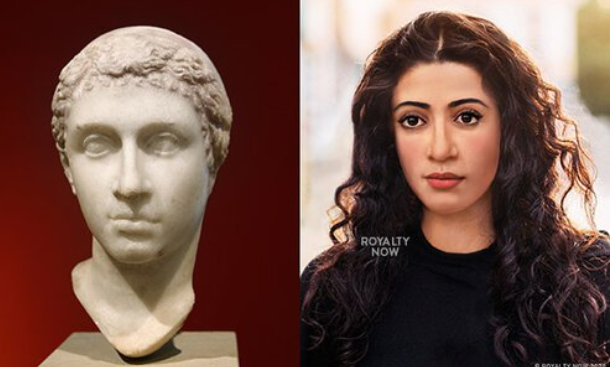 Queen Cleopatra VII reimagined by American artist Becca Saladin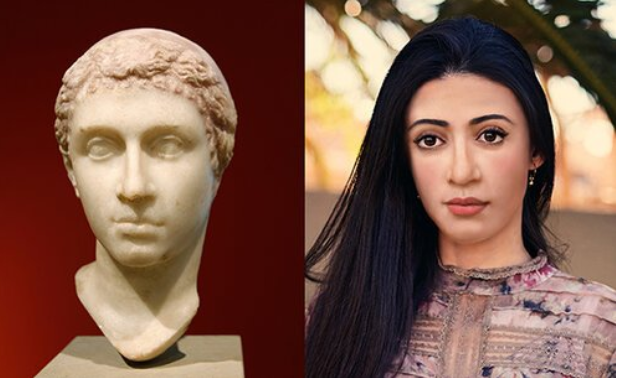 Queen Cleopatra VII reimagined by American artist Becca Saladin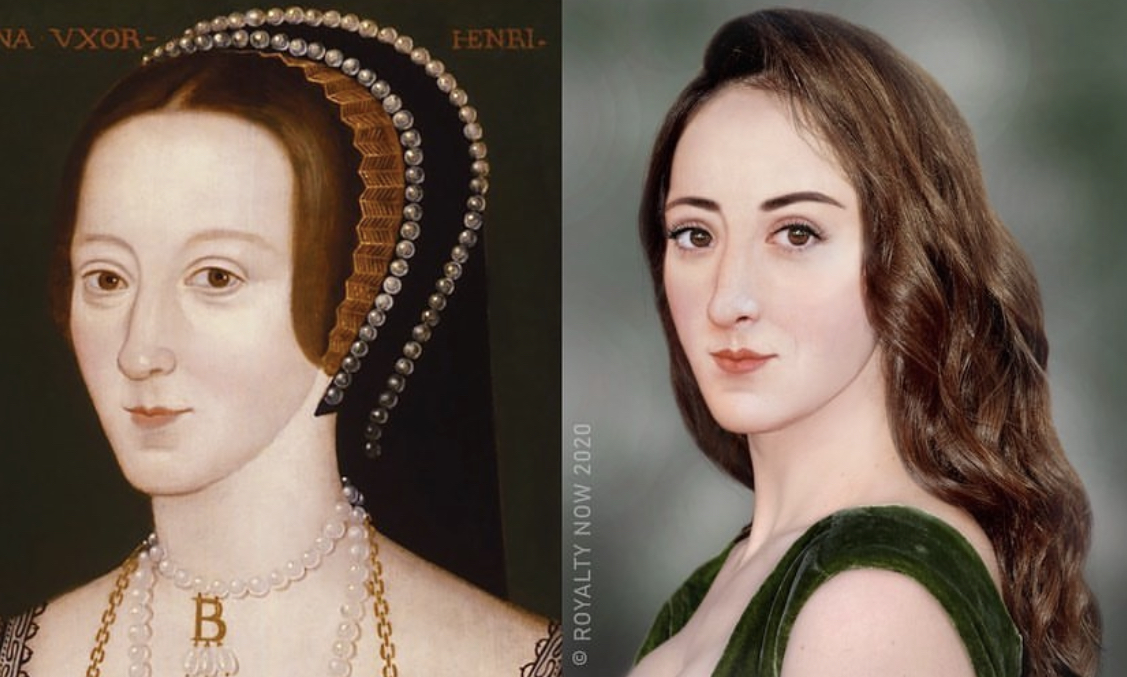 Anne Boleyn reimagined by American artist Becca Saladin