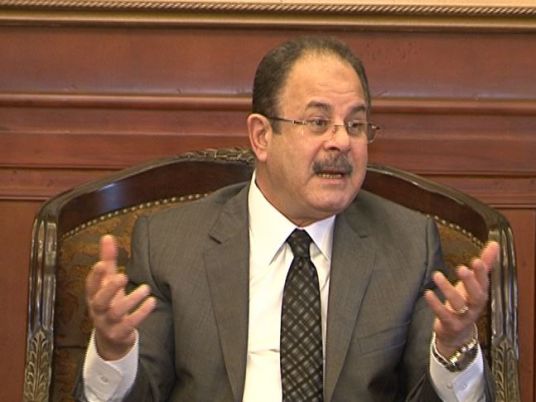 Zeinab Salem, member of parliament for Sharqiya, was allegedly beaten by a police officer from Nasr City police station after demanding the release of her nephew, according to claims reported in Youm7 newspaper.
The allegations were relayed to Youm7 by Bakr Abu Ghraib, MP for Badrashin constituency in Giza, who said Salem had attended the police station with her sister and was subjected to a severe beating on arrival.
After hearing of the incident from Salem, several other MPs, including Abu Gharib, headed to the police station to confront the police over the alleged beating, according to the report.
As the situation developed, the head of Cairo Security Directorate also headed to the police station, along with other senior officers, in an attempt to calm tensions.
Sources from Cairo security directory told Al-Masry Al-Youm that the MP's nephew, student Ahmed Ala' al-Deen, was arrested on charges of attempted murder of one of his friends. Investigations revealed that al-Deen stabbed the friend in a fight over a harassment incident involving the stabbed friend's sister. The stabbed young man was taken to hospital in a critical condition.
The sources claimed the MP had gone to the police station attempting to smuggle her nephew out of prison, in what they called an "abuse of her position as a parliamentarian". They reported that she tried to take her nephew by force, saying, "I am a member of parliament and my nephew will leave with me".
Abu Gharib rejected an apology offered to Salem and other MPs over the incident, saying the assault represented "an insult to the whole Parliament and an lack of respect to MPs."
Abu Gharib threatened to resign from parliament in protest at the incident unless appropriate action is taken.
Salem went to Heliopolis Hospital, where a medical report was made on her injury, Abu Gharib said, stressing that legal measures would be taken against the officer who assaulted her.
The officer has been suspended from work until the Interior Ministry has concluded its investigation into the incident.
Edited translation from Al-Masry Al-Youm