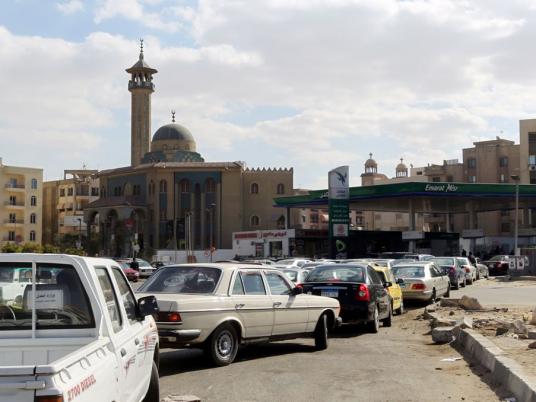 The Social Solidarity and Domestic Trade Ministry said Tuesday that the fuel shortage is fabricated as there are plenty of supplies to meet market needs but the fuel cannot reach its destinations because of road blockages.
The head of the ministry's monitoring and distribution sector, Fathy Abdel Hadi, told Al-Masry Al-Youm that Kamal al-Ganzouri's government has ensured that enough fuel is available for consumption, including 15,000 tons of gas and 38,000 tons of diesel.
The shortage in gas octane 80 is balanced by the availability of gas octane 90 and 92, he added.
The real crisis is excessive road blocking, Hadi said, which hinders the transport of fuel supplies.
Edited translation from Al-Masry Al-Youm