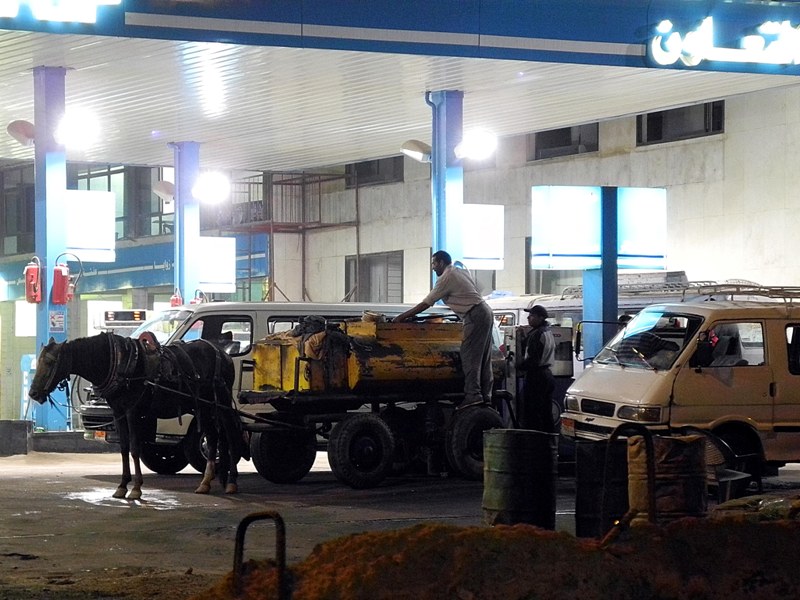 The government has assured it is providing a sufficient amount of fuel, despite emerging complaints of shortages by drivers in some parts of the country.
Mahmoud Diab, a spokesperson for the Supply Ministry, told Al-Masry Al-Youm that the ministry's departments have not reported any deficiencies.
Some drivers have reported shortages in 80 and 92 octane gasoline over the past few days, saying they could not get the two products that are most popular among private cars and taxi drivers.
Oil station workers, meanwhile, attribute the reported shortages to the advent of the Islamic Eid al-Adha feast on September 24, noting that consumption has surged because many families are traveling to their hometowns in other provinces.
"There is no crisis in 80 and 92 octane fuel as car drivers say, supplies to stations are steady," said Saeed Abdel Rahman, a worker at a fuel station in Downtown Cairo's Bab al-Luq. "It is just that turnout always surges with the advent of feasts."
But some drivers are blaming the black market. Mohamed Fouad, a taxi driver, said illegal sales are becoming more common with the approach of the feast. He said he finally found some fuel at an gas station in Downtown Cairo after stopping at three others in the same district.
Amr Mostafa, deputy director of the Egyptian General Petroleum Corporation (EGPC), said fuel supplies increased by 10 percent, from 18,000 tons of gasoline in 2014, to 22,000 tons this year to counter a potential increase in turnout.
"Everything is stable, supplies are available and crude imports remain regular at seaports," he added.
Edited translation from Al-Masry al-Youm