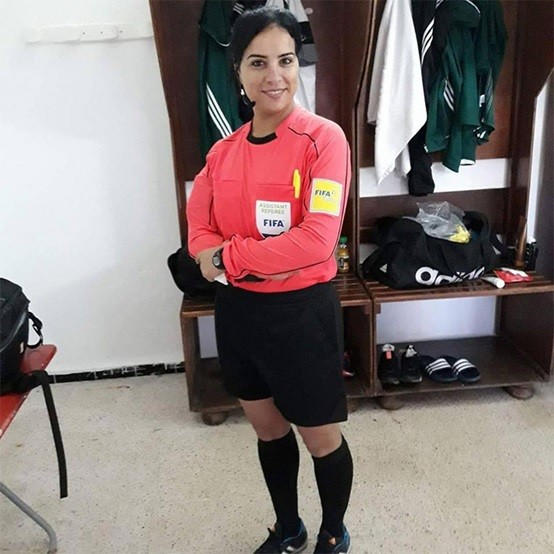 The Egyptian Football Association's referee committee recently accredited Egyptian Mona Attallah as the first female referee for men's football in Egypt, numerous local media outlets reported.
Mona Attallah refereed the match between the Helwan and Abu Al-Nomers, local media reports said.
"I was born into a sports family," said Attallah, "my parents and four brothers are refereeing in the Egyptian Premier League."
"My sister, Asma, is an assistant referee for women's football," she added in media statements to local media outlets.
Mona said that her love for football stems from her father, who took her and her brothers to watch football matches throughout their childhood. She recalled that he explained the rules of the game, setting off her long journey before she submitted her papers to work as a football referee.
"It was in 1998 when I was accepted as part of the first batch of women's football referees in Egypt," she said.
Egypt's local media outlets say that Atallah studied at the Faculty of Physical Education, where she was highly knowledgeable about the requirements of the game. She was also familiar with rules governing many sports.
Her dream of playing the role of referee was elusive at the time, but she did not lose her passion for it.