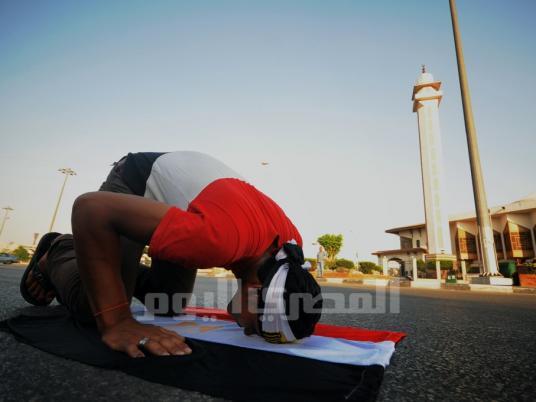 Islamists and Morsy supporters should not overly praise the president-elect and transform him into a Pharaoh, said Salafi member of the recently dissolved People's Assembly Mamdouh Ismail on Wednesday.
"Go ahead and defend him against unjustified criticism, but do not praise him too much or become overjoyed. The man has not yet exercised his powers, and his actions are the same as any other Muslim," Ismail said on his official Facebook page.
"We want a president that rules over Egypt with justice, and he has yet to rule — so beware," he said. "I ask God to grant his slave Mohamed Morsy steadfastness and success."
Ismail is a prominent Salafi activist who is known for his ardent statements against Egypt's military rulers. In February, he surprised fellow MPs when he stood up from his bench, calling for prayer at a session.
Ismail also announced that the mother of Khaled al-Islambouli, the assassin of the late President Anwar Sadat, was now accepting condolences after Morsy's victory. Culturally, if family members refuse to accept condolences, it signifies that they refuse to end their mourning period out of protest against what they consider to be the unfair killing of the deceased.
Khaled Ouda had also said he would now accept condolences on his death of his father Judge Abdel Qader Ouda, Ismail claimed. Ouda was sentenced to death by hanging after being charged with the attempted murder of the late President Gamal Abdel Nasser in Manshiya in 1954.
Ismail said the two were pleased with Morsy's election as they now feel they have gotten their rights back after living under the brutal, tyrannical power that usurped justice and people's rights and established an oppressive state.