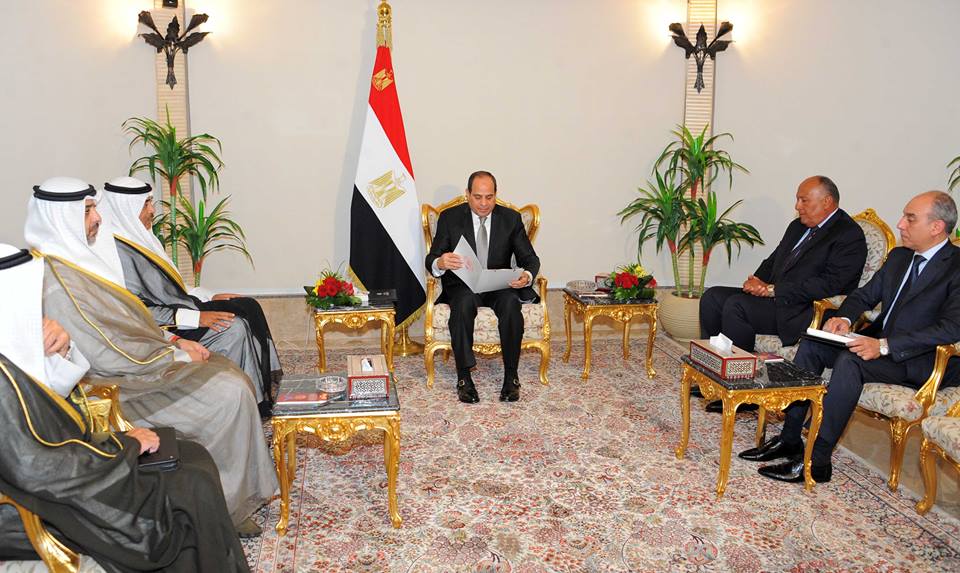 Kuwait kicked off a new initiative to reach a political solution to the Qatari Crisis.
Kuwaiti Minister of Foreign Affairs, Sabah al-Khalid al-Hamad, is set to visit Oman, United Arab Emirates and Bahrain on Tuesday, in an attempt to placate the crisis.
Hamad delivered a written message from the Emir of Kuwait, Sabah al-Ahmad al- Sabah, to President Abd al-Fattah al-Sisi and Crown Prince Mohammed Ben Salman during a visit to Egypt and Saudi Arabia on Monday, explaining the latest Kuwaiti talks with Qatar regarding the four boycotting countries' demands.
Qatari media outlets, however, launched an offensive against Crown Prince of Abu Dhabi, Mohammed bin Zayed, this week, accusing him of supporting failed coups in Oman, Turkey and Qatar. "It's a sordid offensive that will not solve the crisis," UAE's Minister of Foreign Affairs said of the attack.
Meanwhile, the acting Ambassador of Saudi Arabia to Afghanistan, Mishary al-Harbi, claimed that Qatar supports the Taliban and other terrorist groups in Afghanistan, rejecting the Qatari propaganda to "politicize the pilgrimage"  to Saudi Arabia. Bahraini Prime Minister Emir Khalifa bin Salman, also refused the Qatari calls to put the pilgrimage for political purposes.
The ministers of media for the boycotting countries'  warned a "show" may be played by Qatar to sway the public opinion against them, during the meetings of the UN Human Right Commission this month and the UN General Assembly in September, said Chairman of the Supreme Council for organizing the Media Makram Mohammed Ahmed.
According to migrant-rights websites, the workforce in Qatar suffered significant losses, especially in hospitality, construction and shipping sectors, as many foreign labors left Qatar due to the current crisis.
Edited Translation from Al-Masry Al-Youm