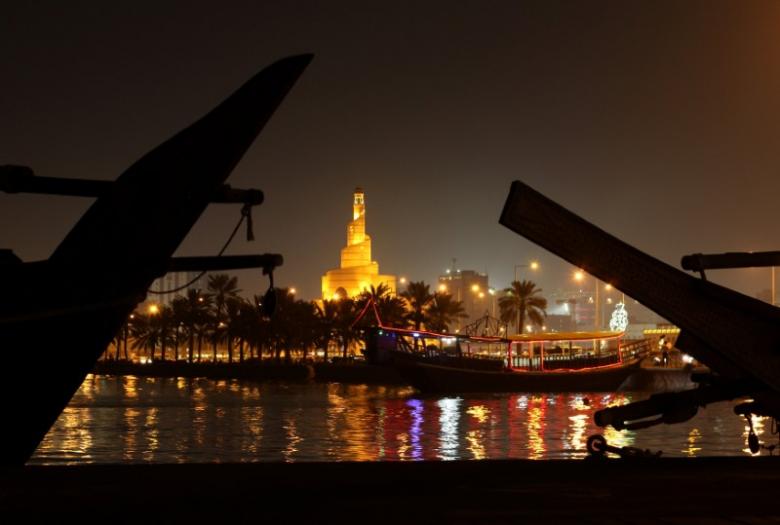 Dozens of people rallied in Las Ramblas area, Spain, to condemn a car attack, on August 17, in Barcelona city, that caused the death of 13 Spanish citizens, accusing the Qatari regime of supporting terrorism, Sky News Arabia reported Sunday.
The protestors held up photos of Qatari ruler Hamad bin Jassim and other leaders, asking them to profess accountability for financing extremist groups responsible for numerous attacks on civilians in several European countries.
The Islamic State (IS) claimed responsibility for the two attacks in the Las Ramblas area, Barcelona and Cambrils city, Spain after Spanish security authorities killed the perpetrators.
Saudi Arabia, UAE, Bahrain and Egypt boycotted their diplomatic and economic relations with Qatar in June, asking the country stop alleged financial support of terrorist organizations.
The four countries asked Qatar to close Al-Jazeera international TV network, sever links with Iran, Hamas and the Muslim Brotherhood, as well as remove a Turkish military base, in addition to other demands; however, Qatar rejected the demands, calling them "unrealistic" and "implausible".
Edited Translation from Al-Masry Al-Youm