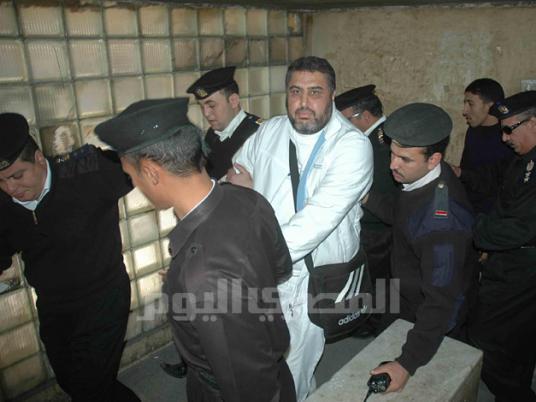 The Prisons Authority transferred Muslim Brotherhood Deputy Supreme Guide Khairat al-Shater from the heavily guarded Aqarab Prison to Qasr al-Aini Hospital on Saturday to undergo a series of cardiac exams.
The prison truck that moved Shater was accompanied by special operations forces, security sources told Al-Masry Al-Youm.
Shater had submitted a request to the prison warden to conduct medical tests, as he is suffering from a number of ailments. The request was presented to top prosecutor Hesham Barakat who then approved it.
Mohamed al-Damaty, Shater's lawyer, said he would ask the court to exempt Shater from attending his trial sessions, or to adjourn the case altogether if his client does not improve.
A source at Qasr al-Aini hospital said Shater had a nuclear heart scan, and was examined by heart surgeons.
The source pointed out that the tests did not take more than an hour to perform.
Edited translation from Al-Masry Al-Youm