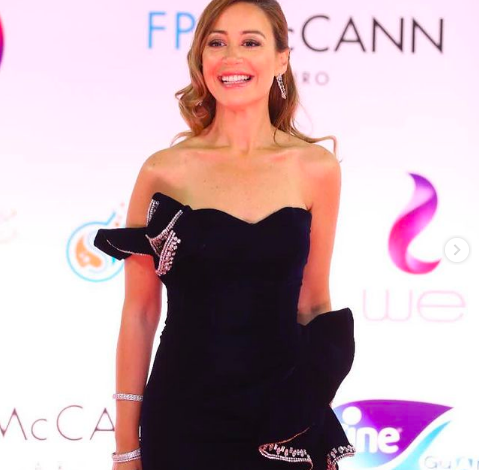 Egypt's Dar Al Iftaa has issued a fatwa about the arrest and release of actress Menna Shalaby.
Shalaby was arrested at Cairo airport over alleged drug charges and then sunset released.
In a statement, Dar Al Iftaa commented on a particular incident where someone got access to Shalaby's passport and posted it on social media.
"It is not permissible to disclose data and secrets of others, which they hate to be seen by others, whether on social networks, websites or others, because violating human privacy is not permissible."
"Disclosing people's secrets by revealing data that they hate anyone to see is something that causes harm to them.
Harming people is reprehensible in the Sharia, and has been forbidden and warned against,"
Menna Shalaby was arrested for drug smuggling suspicions a few days ago but released pending further investigation. 
Judicial sources familiar with the investigations into Shalaby's arrest revealed why she was not detained pending investigations.
The Cairo24 news website reported judicial sources saying that the majority of drug abuse cases do not require issuing a detention order unless the case is related to another crime, such as manslaughter or driving a car.
The sources explained that the investigations of the General Administration for Drug Control confirmed that the seized items were in the possession of the suspect with the intent to use and not to trade.
The sources added that the Public Prosecution did not decide to conduct a drug analysis for the suspect because she was coming from a foreign country that allowed such use of narcotic substances.
In this particular case, there is no crime against the traveler coming from abroad who is in possession of narcotic substances in their blood.
Bail of LE50,000
The Egyptian Public Prosecution ordered on Friday the release of Shalaby on  bail of LE50,000 after her arrest at Cairo International Airport upon returning from abroad with suspected drug substances.
The Public Prosecution received a notification on Friday afternoon that Shalaby was arrested at Cairo International Airport upon her return from abroad, during the completion of customs procedures, and she was in possession of some bags containing her personal belongings.
Placing the bags on the x-ray machine, it was found that there were organic condensates inside, so they were thoroughly searched, which resulted in the discovery of suspected drug substances.
She was arrested and the materials were seized.
The Public Prosecution began investigations with the interrogation of the suspect over accusation that she possessed narcotic substances with intent to use, and she denied it.