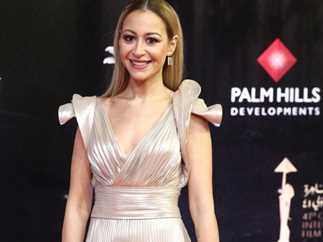 On Thursday, the Cairo Criminal Court has handed down a sentence to actress Menna Shalaby.
She has been sentenced to a one-year suspended sentence in prison, and a fine of LE10,000, on charges of possession of illegal drugs with the intention of use. 
Shalaby's lawyer, Mohamed Bahaa Abu Shaqa, pleaded with the court for her innocence of the charges against her.
His defence was that the inspection of the accused's bags did not take place in her front of her and possible tampering could of taken place. 
On December 21, 2022, the Public Prosecution referred Shalaby, to a criminal trial, and on the next day, the Court of Appeals set a session for Thursday, January 5, to start her trial.
Prosecutors charged Shalaby with obtaining hashish, an illegal drug with the intention of using thr substances found. 
The list of evidence brought against Shalaby mostly included the testimony of five eyewitnesses to the incident.
Police investigations inspected the surveillance cameras at Cairo International Airport.
The drugs found were then taken to a chemical laboratory examination for further scrutiny. 
According to investigations, the X-ray machines detected the organic substances.