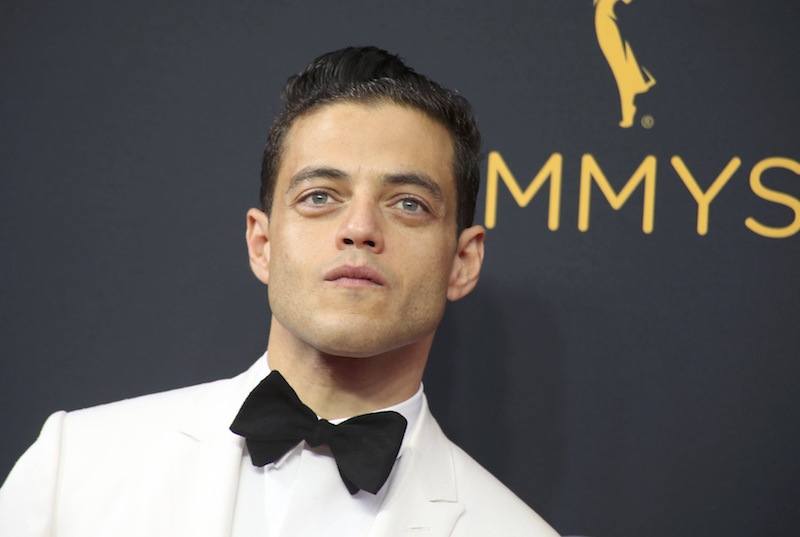 Rami Malek scored his first Best Actor Oscar nomination in a mind-blowing leading role for "Bohemian Rhapsody". Oscar nominations were announced January 22 when all actors started to respond and express their feelings.
Malek described the moment he heard about his nomination as an "emotional moment", according to Good Morning America. He stated that the most unexpected words are the ones telling you about your Best Actor nomination. For Malek, this nomination is a distant dream that actors live wishing for, knowing it is a far away possibility.
Malek expressed his happiness not only for himself but for the other nominations the film received, including for sound mixing, sound editing, film editing and best picture.
Malek is an Egyptian-American actor known for his roles in "Bohemian Rhapsody", the USA Network television series "Mr. Robot" and more. He has received a Critics' Choice Award, Primetime Emmy Award, Golden Globe Award, Screen Actors Guild Award, TCA Award nominations and finally the Oscar Best Actor nomination.
"Bohemian Rhapsody" is a biographical film screened in 2018 about the British rock band Queen. The film depicts the life of the band's lead singer and legendary musician Freddie Mercury. Mercury was born in Zanzibar to Indian parents. The family then moved to England where Mercury formed the band with guitarist Brian May and drummer Roger Taylor.
Mercury wrote various popular songs for the band, including their greatest hit "Bohemian Rhapsody", which created a music revolution. He also wrote and performed various popular songs with the band such as "Killer Queen", "Somebody to Love", "Don't Stop Me Now", "Crazy Little Thing Called Love", and "We Are the Champions". Mercury then started his solo career and died at the age of 45.
Malek has strongly proved that hard work pays off through his extraordinary preparations for his leading role in "Bohemian Rhapsody". He started to dig into Mercury's life using every single detail he could get.
During his interview with Entertainment Weekly, Malek stated that he spent the preparation phase in screening performances, reading biographies, and studying old notes and photos. He also used to interrogate Queen co-founders May and Taylor, who have now become very close friends with Malek, who has kept diving into Mercury's world even after the film has unfolded.
A couple of weeks ago, Malek won the Golden Globe for Best Actor for his role in the 2018 musical biopic film.
After receiving the good news, Malek said that he plans to celebrate the Oscar award nomination with the film crew and whoever worked hard on this outstanding project after he gets back from Paris.