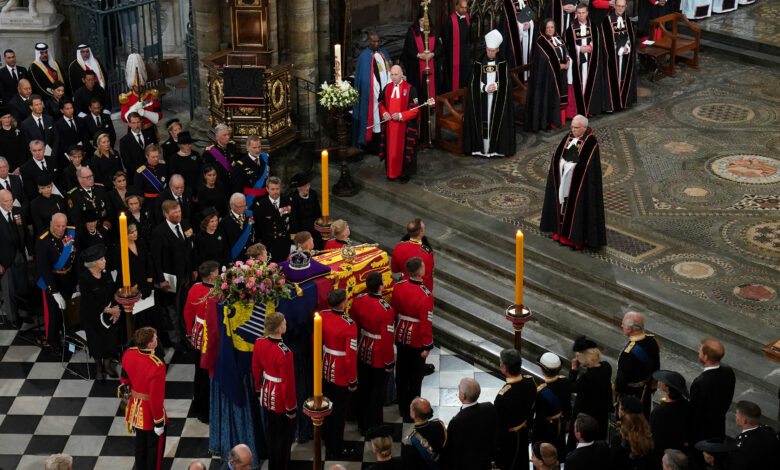 The Queen was consulted on the Order of Service for her funeral over many years, according to Buckingham Palace.
The Dean of Westminster prepared the Order of Service in conjunction with Lambeth Palace, which is the official London residence of the Archbishop of Canterbury.
The King's Master of Music, Judith Weir, composed a new piece of choral music for the state funeral service, called 'Like as the Hart,' according to Buckingham Palace. It is being sung by the Choirs of Westminster Abbey and the Chapel Royal of St. James's Palace.
The second hymn "The Lord's my Shepherd" was sung to the Crimond tune. The tune hails back to a parish in Aberdeenshire, not far from Balmoral Castle in Scotland where the Queen died. The hymn was also sung at the Queen's wedding to Prince Philip, and according to Buckingham Palace, the young Princess Elizabeth and Princess Margaret summoned the Master of Choristers to the Palace in the lead-up to the day, so that they could sing him the descant that would be used.
The same descant was sung at the state funeral, Buckingham Palace said.