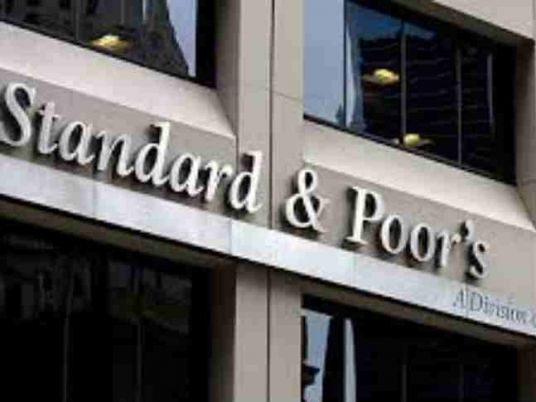 Standard & Poor's (S&P) global ranking lifted Egypt sovereign credit rating to B from B-, citing the country's progress of implementing structural reforms, which have boosted investments and GDP growth, as the main driver behind the revision, according to a report released by S&P on 11 May.
While the report lowered the rating outlook to stable instead of positive, it said that Egypt's structural reforms aim to achieve and maintain macroeconomic stability and promote growth along with other measures that helped prompting Egypt's current account deficit, including having competitive exchange rate, increasing domestic gas production and rising exports.
"The liberalization of the currency regime on November 3, 2016 has reduced external imbalances and boosted remittances and portfolio inflows, leading to higher foreign reserves," S&P said in the report.
According to the report the re-election of President Abdel Fattah al-Sisi bodes well for political stability and progress of current economic reforms.
The report also said that inflation rates has started to moderate, partly because of base effects but also it reflects the rising effectiveness of the monetary framework. It. moreover, foretasted that Egypt economic reform will raise business confidence and sustain capital inflows.
The S&P's report comes during the current visit of the IMF's delegation to Egypt to review the economic reforms before giving Egypt the fourth tranche of the US$12 billion loan deal.
Egypt's Minister of FinanceAmr al-Garhy hailed the new rating saying that it confirms that the country is on the right track and certifies the success of achieving progress of structural economic reform.
He said that the new S&P rating will help raising the confidence in the potential of the country's economy and will pump more investments in the market.