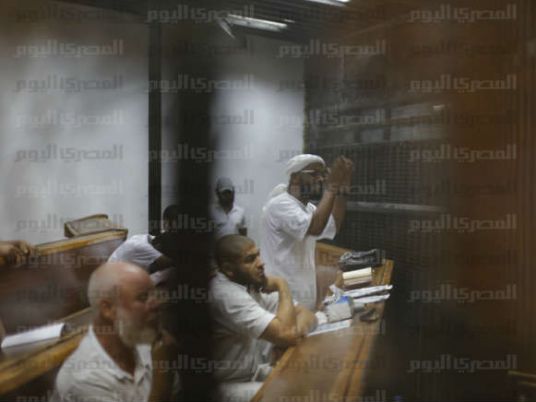 The Egyptian prosecution has referred 330 people to a military trial over accusations of joining the now-outlawed Muslim Brotherhood group and attacking a government building in the central province of Minya, a judicial source said.
The defendants are accused of ransacking and torching the administrative unit office of Deir Mawas town in mid-2013 following the dispersal of two major protest camps staged by supporters of ousted President Mohamed Morsi in Cairo and Giza, during which hundreds of demonstrators were killed, the source said Thursday.
The Egyptian prosecution is yet to officially confirm the reported referral order.
In October of last year, Egyptian President Abdel-Fattah issued a law that refers violations against state institutions to military courts.
The move was widely criticized by local and international rights organizations, which voiced fear that defendants would not receive fair trials before military courts.
Ever since Morsi's ouster, Egypt's government has waged a relentless crackdown on political dissent, which has largely targeted Morsi supporters and Muslim Brotherhood members.
The crackdown has seen hundreds killed and thousands detained.
Morsi himself faces a wide range of other charges, including espionage for Hamas and Qatar and inciting the killing of demonstrators in late 2012 when he was in office.