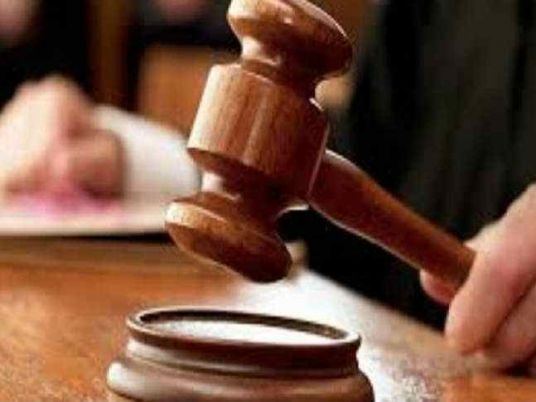 An Egyptian military court sentenced seven people to death on Wednesday over the killing of three military academy cadets near a sports stadium last April.
The Alexandria court sentenced five other defendants to life in prison and two defendants to 15 years. Three of the death penalties were given in absentia.
A roadside bomb killed the three students in the Nile Delta city of Kafr el-Sheikh last year, wounding two other people.
Since President Abdel-Fattah el-Sissi led the army's overthrow of a divisive Islamist president in 2013, Egypt has been hit by a wave of militant attacks, often targeting police and army posts.
Once confined to the volatile north of Egypt's Sinai Peninsula, extremists have increasingly struck in the mainland over the past year, and some local militants have pledged allegiance to the Islamic State group.
In Sinai on Wednesday, a roadside bomb killed a conscript and wounded three soldiers when it struck a convoy of Humvees during a manhunt for a prominent militant leader, security officials said.
The attack in the Khariza area near the town of Qasima was further south than the region where militants from Egypt's Islamic State branch usually operate, and close to the Israeli border.
The officials spoke on condition of anonymity because they weren't authorized to talk to the media.