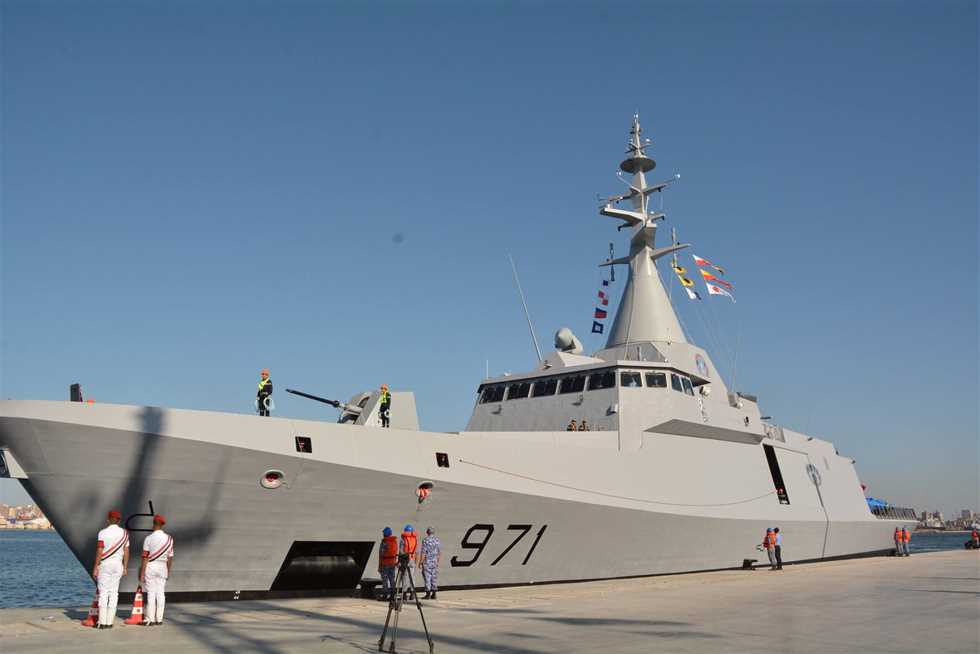 The French Naval Group's ENS al-Fateh corvette (model: Gowind), accompanied by the German-made submarine Type 42, model 209/1400, sailed on Wednesday to Alexandria Naval Base after they participated in a joint exercise with French naval forces in the Atlantic ocean.
The two war naval units are set to participate in the tactical maneuver "Zat al-Sawari 2017" on Thursday, in tandem with the celebration of the 44th anniversary of Arab-Israeli 6th of October War, and the 50th Naval Day.
Egypt received the submarine in a large celebration in Kiel city in a deal signed between Egypt and Germany, to provide it with four modern submarines, which contain advanced offensive weapons, a torpedo fire control system, an electronic weapons control system, along with capability of launching anti-ship missiles and planting naval mines.
The corvette will support Egypt's military abilities to protect Egyptian national security. It can sail for a distance of 4,000 miles, implement all fighting tasks in the sea, search for and destroy the submarines, bring missiles and artilleries on deck, secure marine transport lines, guard convoys and ships in the sea and ports, support and protect ground forces in the attack and defense operations along the coast.
Edited Translation from Al-Masry Al-Youm