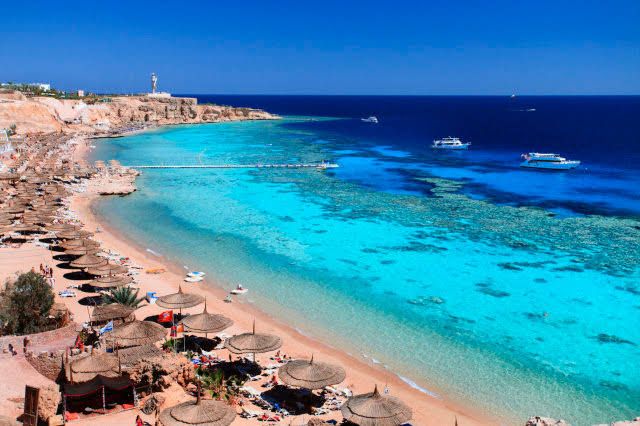 Egypt has garnered LE30 billion from tourism, which Undersecretary of the Committee of Industry, Trade and Small, Medium and Micro Enterprises in the Senate Mohamed al-Manzlawy called a "very important" step in supporting the national economy.

He explained that tourism will help the state achieve growth rates and provide direct and indirect job opportunities.

In a statement issued on Tuesday, Manzlawy praised Prime Minister Mostafa Madbouly's meeting with investors in Sharm el-Sheikh to review development projects and raise the efficiency of hotel facilities within the framework of the ongoing preparations to host the UN COP27 in November.
The summit will be a real opportunity to increase the number of tourists coming to the Sharm el-Sheikh and thus maximize the returns from this rich sector, he said, which can thus achieve a greater economic return.
Manzalawy also praised Madbouly's keenness and his request to investors to prepare a list of proposals for the advancement of the tourism sector to reach the goal of garnering US$30 billion from the tourism sector.
Egyptian tourism recovers from pandemic setbacks
Egypt's tourism industry has been recently getting back on its feet following the knock-on effect to the country's economic sector due to the COVID-19 pandemic.
Back in April, the Hurghada International Airport saw the highest increase in the number of European flights since the start of the Russian war on Ukraine.
According to the announced operating schedules, the airport received 127 flights with an average of 20,000 European tourists spending their vacations in the tourist resorts of the Red Sea.
Encouragement from news outlets
CNN Travel published a report titled "Best places to go for fall: A dozen cool spots around the world," where it listed Egypt among the top 12 tourist destinations to travel to around the world in the fall 2022.
Egypt ranked the second most popular foreign destination for Russian tourists in early August with 345,700 trips, and the UAE third with 345,400 trips.
In July, Travel Awaits, a website specializing in tourism and travel affairs, also published  a report where Egypt was ranked ninth among 17 most popular tourist destinations for travelers around the world in 2023, according to travel reservations by international tour operators.
The website described the Egyptian tourist destination as one of the best tourist destinations for having prominent tourist attractions combining culture, history, distinguished geographical location, entertainment and various marine activities.
In September, under the title "Demand for Egypt Travel Is Growing," the American website, Travel Market Report, which specializes in tourism, said that Egypt is one of the most popular and famous tourist destinations that is witnessing an increasing demand for tourism.
The report reviewed the opinions of a number of owners of tourism companies and cruise ships.
According to the statistics of one of the major tourism companies, Egypt came as the second most popular tourist destination for its customers this year compared to previous years.