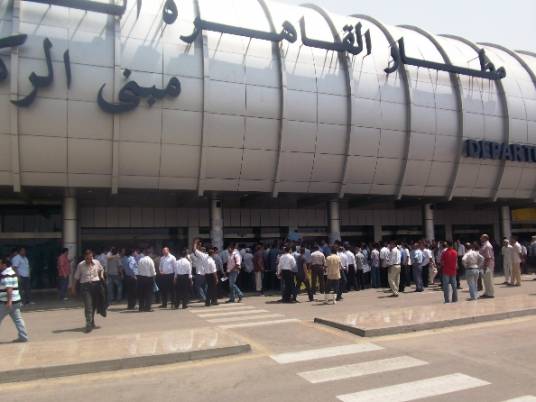 Egypt plans to purchase two explosive detectors at the cost of 18 million euros to be installed at checkpoints on the road to Cairo International Airport, news websites quoted Cairo International Airport Company Chairman Mohamed Saeed Mahrous as saying on Tuesday.
The new explosive detectors resemble the detectors installed in the Martyr Ahmed Hamdy Tunnel, said Mahrous in a statement.
The detectors will inspect vehicles heading to Cairo International Airport so as to avoid congestion and the waste of time, Aswat Masriya quoted Mahrous as saying.
Egypt began tightening security measures and further developing its security system at airports after a Russian passenger plane, heading from Sharm el-Sheikh to the Russian city of St. Petersburg, crashed on October 31 in Sinai, killing all 224 people on board.
According to Reuters, the disaster has cost Egypt about LE2.2 billion a month in direct losses.
Egypt has been under pressure to reconsider its travel security measures after Russia and the United States said they were confident the Russian plane was downed by Sinai-based Islamic State-linked militants.
In November, new x-ray baggage scanners were installed in the departure hall of Cairo International Airport, according to the state-run Al-Ahram online news website.
Egypt hired the consultant British security company Control Risks in December 2015 to assess security measures at airports.
Egyptian airports and border crossings also announced shifting from a manual to an electronic registration database of travelers as a means of ensuring tighter security.
A number of countries, including Russia, the United Kingdom, Ireland and Kazakhstan, suspended flights to Egypt after the Russian plane crash. The decisions to suspend flights to Egypt harmed an already suffering tourism sector, which is a favorite holiday destination for Russian and British tourists. European countries have also warned their nationals against visiting Egypt following the crash.