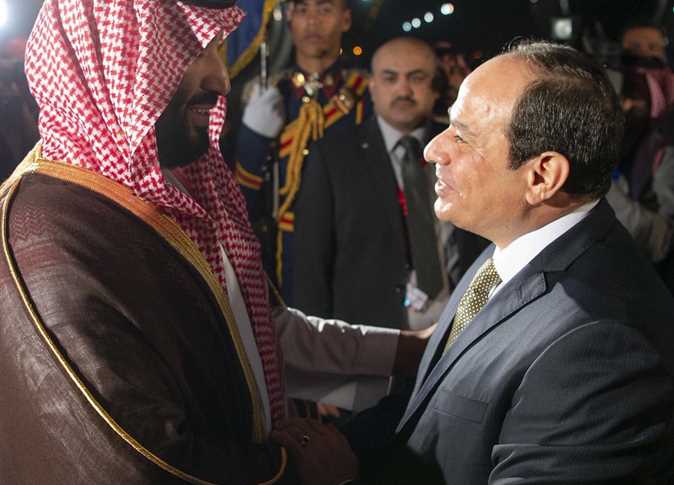 Egyptian President Abdel Fattah al-Sisi received on Monday evening, at Cairo Airport, His Royal Highness Prince Mohammed bin Salman bin Abdulaziz, Crown Prince of Saudi Arabia, who arrived in Egypt for a two-day visit.
The Egyptian presidential spokesman Bassam Rady said that the visit is expected to include holding bilateral talks with President Sisi, which will address the overall bilateral relations between the two brotherly countries.
Also in discussion are ways to enhance relations in various fields, as well as discussing regional and international political issues of common interest.
Rady added that the talks come within the framework of the deep and historical strategic partnership between Cairo and Riyadh, which aims to achieve security, stability, development and peace with a unified vision for the benefit of the two countries, the two brotherly peoples, and the Arab and Islamic nations.