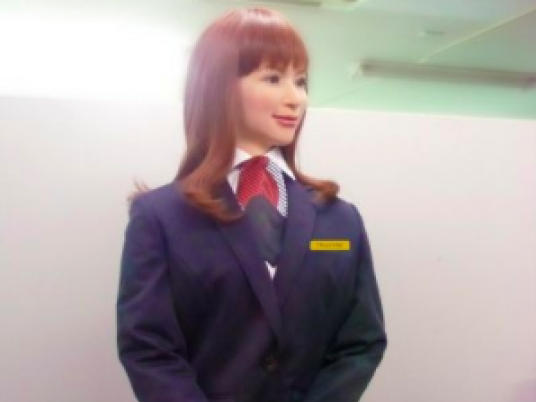 From the world's first robot hotel to the historic merger that will create a brand behemoth, here are some of the biggest hotel stories of 2015.
World's first robot-operated hotel opens
Japan opened the world's first robot-run hotel in July, where guests are greeted by pretty, life-like humanoid receptionists and a bow tie-wearing dinosaur concierge.
The Henn-na Hotel, located in the Dutch theme park Huis Ten Bosch in Sasebo, Nagasaki, received widespread attention for completely automating the hotel experience. Guests enter keyless rooms via facial recognition, and requests for more pillows are performed by a fleet of robots.
Heart Ibiza
In June, brothers Ferran and Albert Adria, culinary wizards from Spain, opened a sprawling hotel and entertainment complex along with Cirque du Soleil, described as a theme park for adults.
Think body-painters, dancers, international electro DJs, interactive 3D art, virtual reality installations, and world flavors all set to timed choreography that changes every day.
Marriott snaps up Starwood to become world's biggest hotel company
The deal is mammoth. Valued at US$12.2 billion, the acquisition, announced in November, translates to 1.1 million rooms in more than 5,500 hotels across 100 countries.
That means that some of the most iconic and recognizable brands around the world – Marriott's Ritz-Carlton, Renaissance and JW Marriott, and Starwood's Westin, W and Sheraton – will be owned by the same company.
Macau opens US$3.2 billion casino resort
A-list stars like Leonardo DiCaprio, Robert De Niro, Brad Pitt and Martin Scorsese helped open the luxurious Hollywood-themed studio concept and integrated resort in the gambling capital of the world by appearing in a short film shot on the premises.
Designed with an Art Deco facade, the resort features a 130m tall Ferris wheel, two-tower hotel, an entertainment center that can seat 5,000 and a Batman-themed motion ride.
Virgin opens first hotel in Chicago
Aimed at young, creative, connected travellers, business tycoon Sir Richard Branson opened the doors to his first hotel property Virgin Hotels Chicago.
Located in the heart of the city's Loop district, the hotel transformed Old Dearborn Bank Building, a Chicago Art Deco landmark, into a 250-room property that includes 40 one-bedroom suites and two penthouse suites.
Virgin Hotels eliminates surcharges like early check-in and late check-out fees, room service delivery charges, business center transactions and WiFi fees.