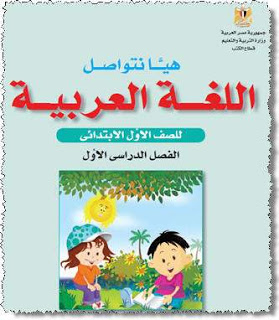 Minister of Education Tarek Shawki has denied Al-Jazeera channel's accusations of mistakes in Egypt's new first grade Arabic curriculum.
Shawki took to Facebook and explained that the "mistakes" Al-Jazeera pointed out were intentional, writing that, "I read what a lot of people have been saying about the new books, as well as what Al-Jazeera channel circulated in order to insult Egypt. I would like to explain that these pages are not faulty. This is a small children's poem, and how to use it is explained in the teacher's guide."
He added that the aim of these poems was to educate through group singing.
Shawki's statements follow after Al-Jazeera published several pages of Egypt's new curriculum, showing several lines repeated on one page.
The minister said that "this is not a mistake but intentionally made, and the words will be musically composed in order for the kids to sing it." He added that the four sing-songs are: "Water," "Living beings", "The year's seasons" and "Movements."
Finally, Shawki advised people not to be quick to judge. "Let us be more patient, research and ask before we rush to destroy people's efforts and give our enemies an opportunity to aim at Egypt and its people," he said.
Since becoming minister in February 2017, Shawki has announced revolutionary changes to Egypt's educational system. In May, Shawki announced that Egypt's current education system would end completely by 2026.
Among the changes that are that paper books will be replaced by tablets, and high school exams will be changed into a comprehensive evaluation of students. Shawki also cancelled all exams from first to fourth grade.
Universal exams will be replaced by school-based exams as well, and all exams would be online and open book.