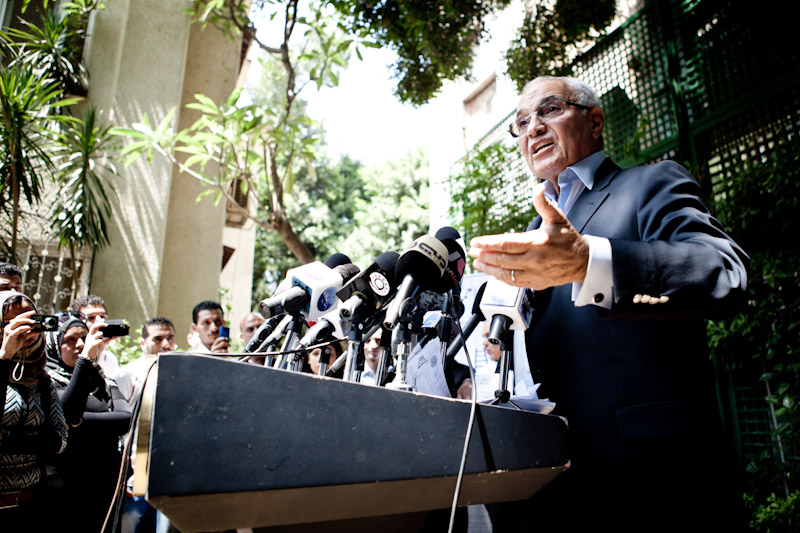 Former Prime Minister Ahmed Shafiq said intelligence services in Egypt knew of his work during the rule of the Muslim Brotherhood, expressing his anger for not being invited to the meeting of July 3 in which political forces agreed with the military leaders on toppling former President Mohamed Morsi.
"I should have been invited to participate in the meeting of July 3, and I was very affected by the fact that I was not invited, despite the fact that everyone, including the intelligence services, knew of my efforts before June 30," said Shafiq in a phone-in conversation with TV channel Al-Youm Sunday evening.
"I felt that I had to take part in this festival (Morsi's ouster) and I was expecting someone to (invite me)," he added.
Shafiq mentioned that he called President Abdel Fattah al-Sisi only once when he was a defense minister and he didn't call him again.
Shafiq added he did not like Sisi's response to some topics they discussed describing them as "inappropriate", so he didn't call Sisi following the presidential election.
"Insane behavior by officers in the armed forces occurred, so I called Major General Abbas Kamel, Director of the Office of Sisi and told him," he said.
"He told me he would check the incident and call me in five minutes and he still hasn't called," Shafiq mentioned.
With regards to a leaked recording of Shafiq, where he stated that the presidential election was rigged in favor of Sisi, Shafiq said he didn't know who leaked the recording, which was a private phone call between him and another person in Cairo.
"I talked about fraud because I was the first to suffer from it. That's why it controls my thinking," he said.
Edited translation from Al-Masry Al-Youm