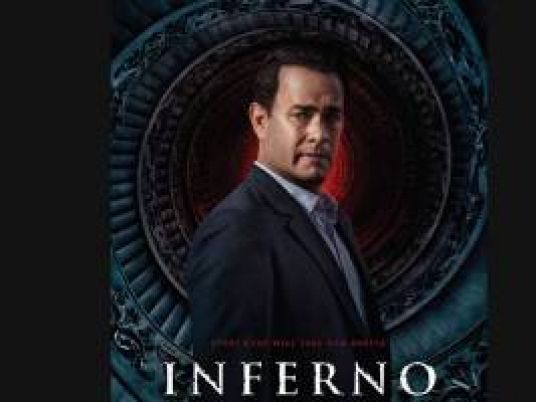 Another adventure awaits Tom Hanks' adventurous academic Robert Langdon with "Inferno" arriving in US, Chinese, and Japanese theaters on Oct 28.
Who's in it and what's it about?
Tom Hanks returns as Dan Brown's historian adventurer, Harvard University professor and inadvertent conspiracy theory supporter Robert Langdon.
He's disoriented and hospitalised in Florence, observed by Dr. Brooks (Felicity Jones, who can already be seen in trailer footage for "Rogue One: A Star Wars Story"), but the pair soon hotfoot it away from certain death and towards a world-saving conclusion, seeking to locate and prevent the release of a biochemical agent using Langdon's expert understanding of Dante Alighieri's allegorical poem, "Inferno."
Ben Foster ("3:10 to Yuma") becomes the film's ominous villain, India's Irrfan Khan ("Jurassic World") and Romania's Ana Ularu ("Serena") among his accomplices; Denmark's Sidse Knudsen ("Westworld") and France's Omar Sy (also "Jurassic World") add to the international cast in taking prominent roles.
Who's behind it?
Dan Brown wrote the 2013 novel which was, lest we forget, the fourth in an ongoing series that started with year 2000 publication "Angels & Demons" (whose film version released 2009) and continued with "The Da Vinci Code" in 2003 (the first, 2006 film) and "The Lost Symbol" in 2009 (unadapted).
Ron Howard directs, as he did on "The Da Vinci Code" and "Angels & Demons," with screenwriter David Koepp also returning from the latter.
When's it out?
An Oct 28 general release in the US and Canada, China and Japan embraces three of the world's top four national box offices, after which "Inferno" has booked Hong Kong for Nov 3 and France for Nov 9.
Is it any good?
With its US release trailing those in most of the rest of the world, the cat's out of the bag as far as critical consensus is concerned: "Inferno" earned a poor 36/100 score on Metacritic, and 22% general approval rating on Rotten Tomatoes, and 6.5/10 from over 10,000 IMDb user reviews. However, that's not too much different from scores obtained by "Angels & Demons" and "The Da Vinci Code."

Incidentally, "The Da Vinci Code" made US$758m USD on a US$125m budget, "Angels & Demons" accumulated US$486m on US$150m. If "Inferno" follows the franchise's downward trend and only rakes in US$230m, that's still a hefty haul considering its lower estimated budget of US$75m.